News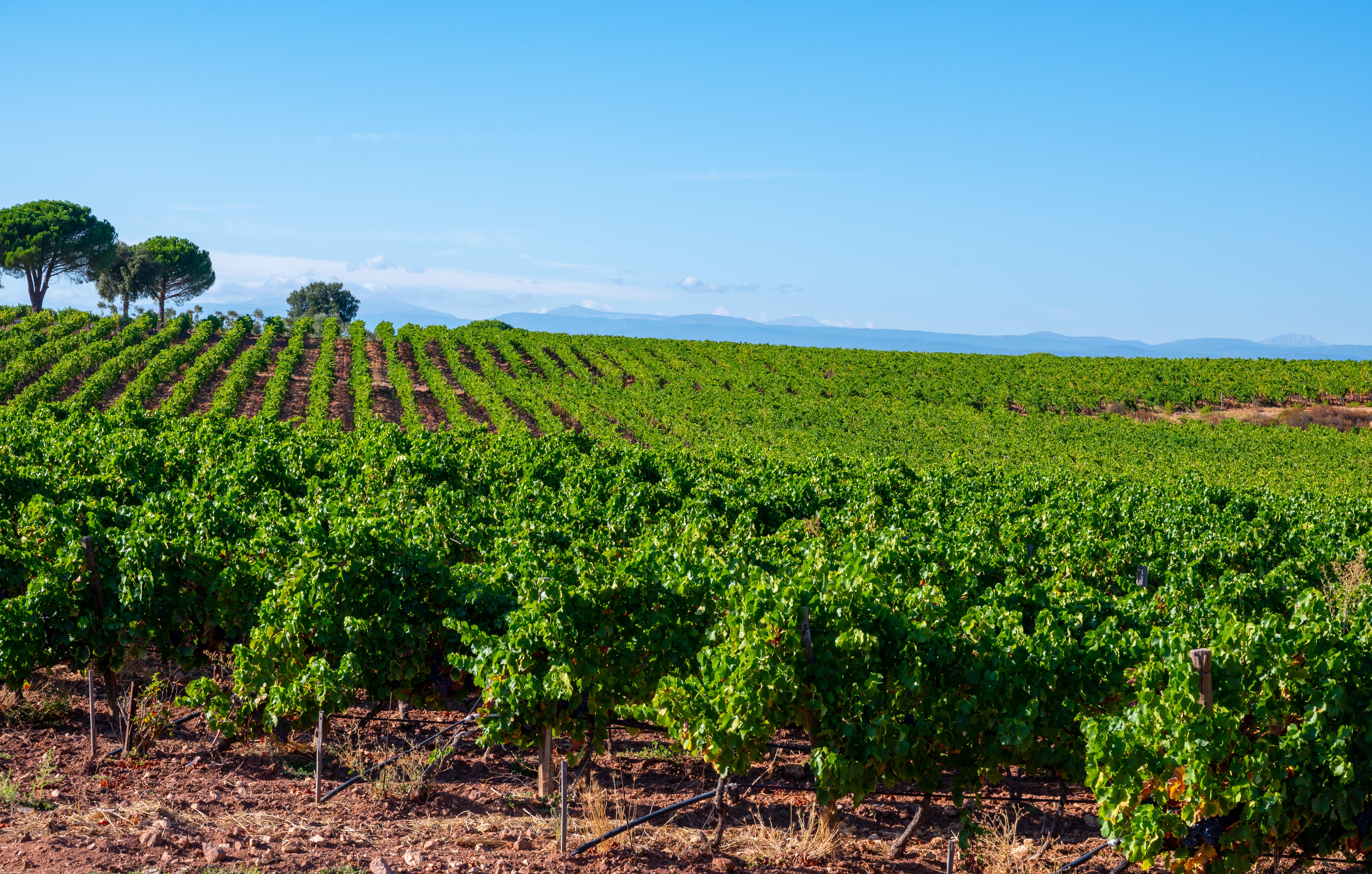 Wine Regions  /  Jun 29  /  BY Céline Bossart
The Best Value French Wine Regions, According to the Experts
Of all the qualities associated with French wine, affordability ranks pretty low on the list. But bargains can be found—you just have to know where to look. 
For wine and spirits expert Regine T. Rousseau, one of the most wallet-friendly French wine regions is Alsace, in the country's northeastern corner. "Alsace has beautiful wine, from Pinot Blanc and Gewürztraminer to Riesling," she says. "But for me, the real value is the Crémants. Sparkling wines made in the traditional method for $20 to $25? That's just crazy!"
Like Champagne, Crémant undergoes a second fermentation, followed by a minimum aging period on spent yeast cells, called lees. These wines are known for their crisp dryness and low or no dosage. The absence of sugar brings out generous acidity and allows the wine's full flavor profile to shine through. Some of our favorites under $30 include the floral, smoky Crémant Eclipse 2018, the 100% Pinot Noir Crémant Clair de Lune 2013, and the Crémant Rosé Poussières d'Etoiles 2015, which has fine notes of red fruits. 
For white wine drinkers, Burgundy's largest and southernmost region, the Mâconnais, is not to be overlooked. Historically, the subregion was dominated by cooperatives that churned out large quantities of cheap white wine. But in recent decades, the Mâconnais has overhauled its reputation, in large part because of the independent, small-scale producers who have set up shop, capitalizing on (relatively) low property prices. VIVANT producer Domaine Cornin has been making aromatic Chardonnay in this area for generations. Try his Chaintré Les Serreuxdières 2017 and Véran Les Serreuxdières 2018, both aromatic whites that will leave you questioning whether they're correctly priced. 
The Loire Valley is another French wine region that consistently delivers delicious and approachably priced wines. Emmanuel Ogereau, son and protégé of one of the Loire's most celebrated winemakers, is leading the charge for affordable organic wines from the heart of the region. Ogereau's L'Enjouée 2020 rosé is a Cabernet d'Anjou full of bright, fresh cherry notes and layers of spice. At $20, it's impossible not to love. Be sure to also try Domaine Ogereau's Bonnes Blanches 2018 Chenin Blanc, an energetic and floral bottle that will set you back only $35. 
 For certified sommelier and writer Pamela Vachon, the Bandol subregion of Provence offers terrific value for your dollar, particularly when it comes to the area's famed red wines. "Bandol produces robust reds that rival some of the best broad-shouldered Bordeaux, but at a fraction of the cost," she says. "Winemakers in Bandol deal mainly in Mourvèdre—a lesser-known French grape with a big personality that, in the right hands, can be coaxed into something equally complex."
There are several guidelines to follow when shopping for French wine bargains. Seeking out wines from particular appellations will help you narrow your search and discover bottles that have been produced according to specific regulations and standards. Not ready to commit to a full bottle? Order a VIVANT Tasting Kit to sample a curated selection of organic and biodynamic wines. 
Lastly, be upfront about your budget when interacting with a shop owner or sommelier. "There's absolutely no shame in naming your price," says Vachon, "and any reputable wine seller is going to know what the hidden gems are. Besides, it's a way better approach than the 'pick the second-least-expensive option on the menu' method."
Curious for more?
Subscribe to our weekly editorial digest and get a curated mix of stories straight to your inbox.