News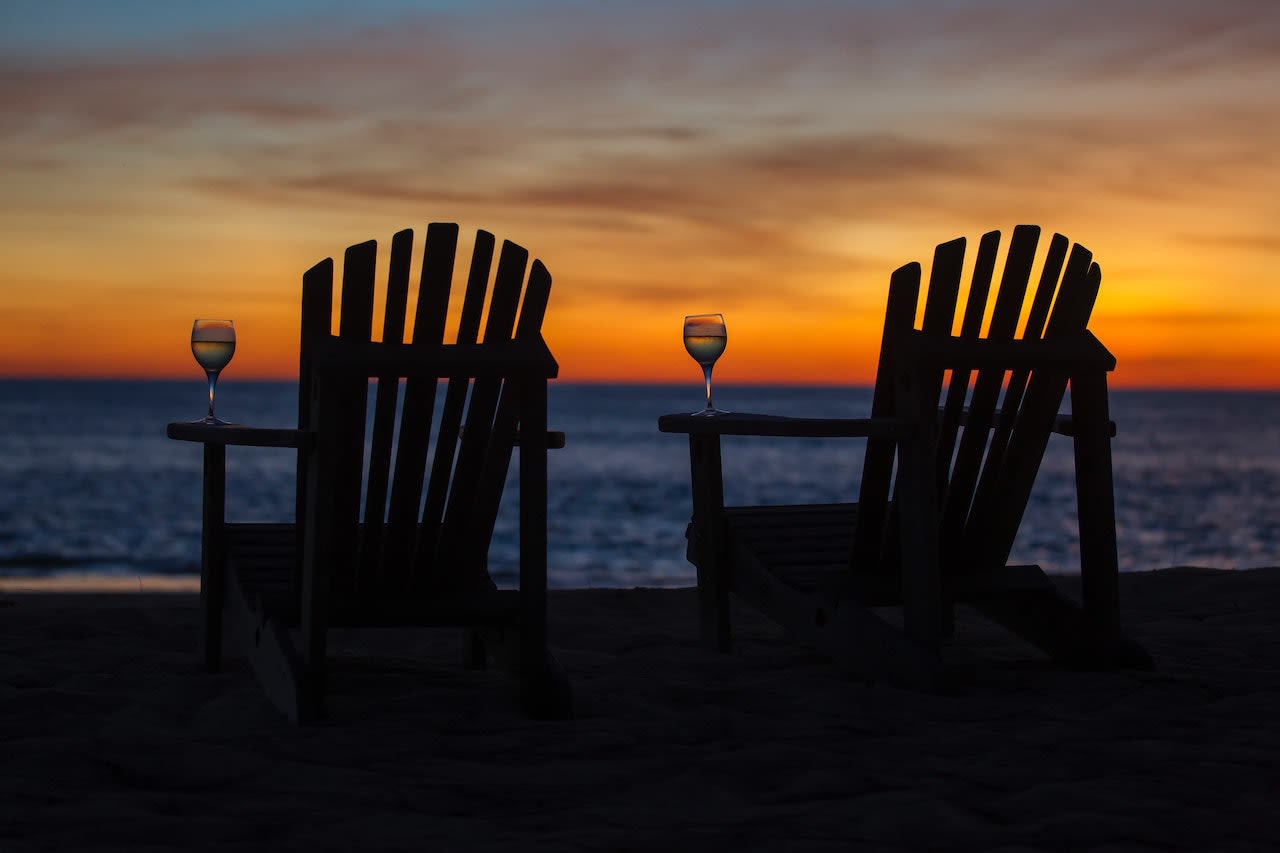 Tips & Tricks  /  Aug 1  /  BY Monique Kaminskaya
Sustainable Wines to Pack in Your Beach Bag This Summer
It's still August, just, and that means there's still some summer beach time left.
You hear the waves crashing onto the shore. The warm, inviting sun is glistening on your skin and giving you a fix of that much-needed vitamin D. Your feet are melting into the soft, plush sand and you are in total nirvana.
What's missing?
A perfect wine to pair with the moment, naturally. Contrary to popular belief, Mai Tais and Pina Coladas aren't the only enjoyable beach drink. Oh no. In fact, there are some specific wines that simply MUST be added to your beach bag this summer. So let's get you sorted!
Picking The Perfect Beach Wine
Typically, for summertime sipping, the ideal route to go is lower alcohol by volume (ABV) and lighter bodied wines. This doesn't mean in any way that you won't be getting your buzz on and feeling great singing along to your favorite beach tunes, it just means that you'll be keeping your alcohol intake in check, and it'll feel refreshing and fun! You don't want to be weighed down by your wines, so lightness is the order of the day. So let's go over our top 3 wine picks for summer 2022!
Domaine de la Bégude - Rosé - 2020
Obviously, we had to start with a killer Rosé–is it even summer without a proper glass of Rosé? This one is the PERFECT summer time treat. Aged on fine lees (a rarity for rosé), the Domaine de la Bégude Rosé has beautiful complexity and incredible freshness. The palate leads with notes of forest fruits, pomegranate, and spices, with a nice mineral finish. Pop this bottle in the cooler for a crisp, refreshing, immaculate choice on a warm day. 
Domaine Jo Landron Fief du Breil 2016
White wine should be a staple in every summer cooler, especially for a lovely lunch by the water. A chilled, crisp, luscious bottle of white wine is the absolute centre of a perfect beach day. Our recommendation would be Domaine Jo Landron Fief du Breil 2016. As one of the most renowned winemakers in the Loire region, Jo Landron's efforts in sustainability have paved the way for the renewal of the Muscadet appellation. Smokey and mineral notes dance with pineapple and citrus aromas to balance this intriguing wine. The tropical fruit acidity truly is the perfect way to refresh your palate but also take you into that dreamy universe of taste sensations, transporting you into a tropical paradise with each sip. And if you're already drinking this in a tropical paradise, then it's a match!
Domaine des Maravilhas Maestral Rouge 2018
Ok, hear us out. Don't knock it until you try it. Just because you hear red wine, doesn't mean it can't be the absolute perfect addition to your eclectic summer-time beach picnic basket. Don't forget, beach days can last into the evening too!
Many reds are, of course, typically heavier than classic summer whites and rosés, but this is a fine exception that you MUST try out. This Côtes-du-Rhône Villages reveals intense fruity notes reminiscent of juicy berries with spices completing the ensemble. The tannins are beautifully integrated and perfectly balance the marked freshness of the wine. The fruity, fresh and spicy combination can even be lightly chilled, as you watch the sunset in total euphoria. 
SIPTIPS!
In addition to packing these fan favorites, here are some tips we recommend for the perfect summertime celebration with some vino:
There are different options for keeping your bottles chilled for the best experience, including insulated containers/bottles and coolers. This makes all the difference to how your wine tastes!
Alternate with water to stay hydrated during the warmer days.
Try to avoid plastic on the beach. There are biodegradable wine glasses now that are better for the environment.
Sand in your glass? Much like harmful chemicals, sand is to be avoided! A glass cover is always advisable!
Here's to many sunny days and evenings with wonderful wines! Whether you are reading in the shade, paddling in the water, or out under the sun, you now have a good steer on which marvelous, organic wines to bring along for an excellent summer beach day. Enjoy responsibly!
For a full selection of all our wines, click here.
Curious for more?
Subscribe to our weekly editorial digest and get a curated mix of stories straight to your inbox.