News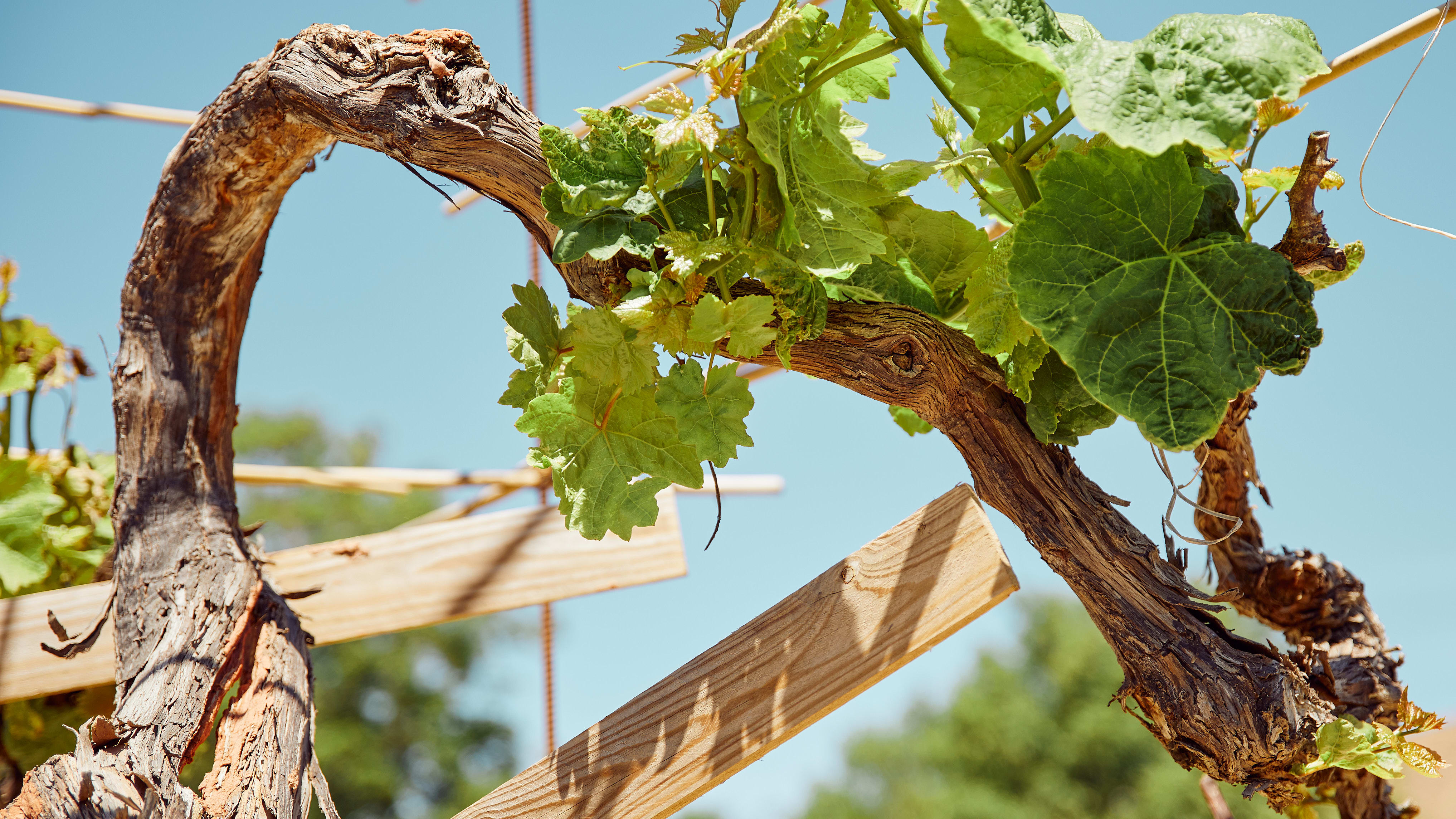 Tips & Tricks  /  Jun 18  /  BY Marie-Charlotte Bernard
Do Old Vines Produce Better Wine?
When it comes to wine, old age has cachet. Bottles from centuries past are among the world's most sought-after, but it's also widely and wrongly assumed that all vino gets better with age. What about old vines or vieilles vignes? Is there any truth to the saying, "The older the vine, the better the wine?" 
Before we dive in, it's important to note the subjectivity of the word "old." There are no official rules for what qualifies an old vine; some people use the term to describe a 30-year-old plant, others reserve the descriptor for vines that are centuries-old. For the purposes of this article, we're defining "old vines" as those that are 50 years or older. 
So, how to distinguish between an old and new vine? The former resembles an ancient tree, with its twisted vines and gnarled trunk, whereas fresh vines look neat and perfectly combed. A field of old vines can appear messy and irregular, and they're often abandoned. 
Dealing with old vines isn't easy. With their thick, knobby trunks and bushy vines, these plants are unwieldy and difficult for tractors and other machinery to maneuver around. As a result, old vines must be farmed by hand. 
The other disadvantage of ancient vines is reduced output. A 70 year-old vineyard can yield ten percent fewer grapes than a 10 year-old vineyard. For many small, sustainable producers, old vines aren't economically viable. 
"Because we're organic, the yields are already low," says Fanny Heucq of Champagne André Heucq. "With old vines, we see another 10-20% drop in yield." 
So why don't winemakers like Fanny follow the lead of industrial farmers and replace their old vines with younger, more profitable ones? 
For all their drawbacks, old vines produce objectively better-tasting wine. The smaller grapes are more concentrated, ripen more evenly, and have richer flavors and aromas. These wines are better structured and have a more elegant balance of sugar and acidity. 
"Old vines produce better quality wines with more depth," says Jean-Marie Bouldy of Château Bellegrave. "The younger vines add something else for sure, but old vines are essential to sublimating the final wine." 
As a vine ages, its roots grow longer, wider, and stronger. The elaborate root system draws up nutrient-rich water from the depths of the ground. Because of this, old vines don't require irrigation and they're naturally more resilient to extreme weather like drought. 
These ancient vines are libraries of important genetic information, containing valuable traces of the past. Without them, several grape varieties would have surely gone extinct. Old vines, like old wines, illuminate our heritage and connect past, present, and future. 
"Our old vines are partly Massal Selections that were planted by my grandfather," says Fanny. "They have history and a beautiful concentration and maturity that you don't find as much on young vines."
Says Jean-Marie Bouldy: "Our oldest vines were planted in 1956. They're an integral part of Château Bellegrave's identity, so we try to preserve them as best we can." 
So, are old vines worth it? Let your taste buds decide. Here's a selection of old-vine wines on Vivant:
Curious for more?
Subscribe to our weekly editorial digest and get a curated mix of stories straight to your inbox.