Curious
It all starts with that first taste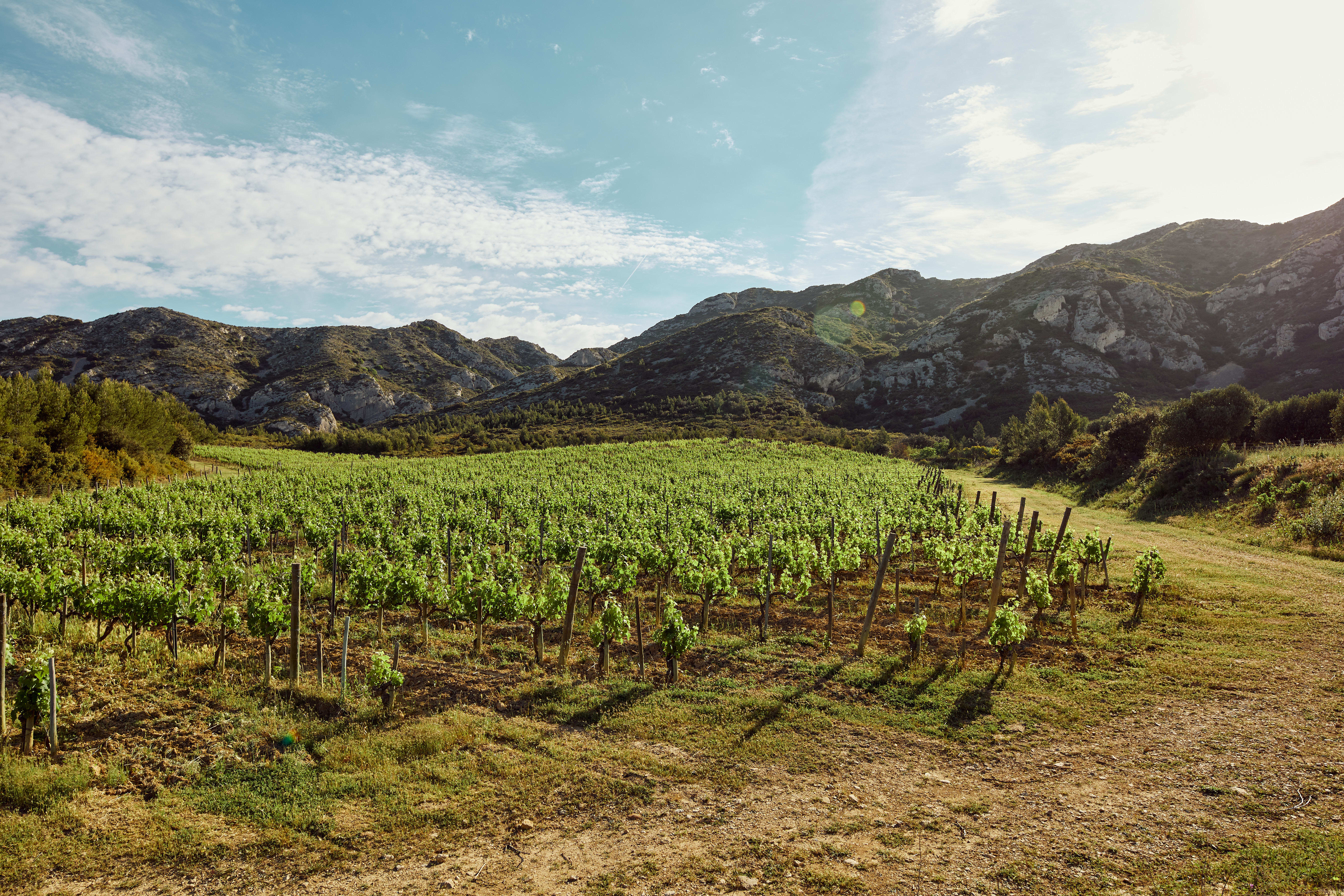 Wine Regions  /  Jul 1  /  BY Siobhan Reid
Next Stop: Provence
Think you know Provence? Think again. As France's oldest wine region, Provence has so much more than just rosé and lavender fields going for it. We're talking ancient grape varieties, rich history, prized terroir, and some of the most interesting winemakers in the biz. Today, VIVANT is expanding into the region, giving members the rare opportunity to see Provence like they've never seen it before.
We partnered with a handful of trailblazing vignerons to showcase the region's wide range of winemaking styles, traditions, and techniques. Says Caroline Missoffe, owner of Mas de la Dame: "Provence is not just about rosé. It's important for us to change the way we think about Provence wines, and we're thankful VIVANT is helping spread the word."
In Bandol, husband-and-wife duo Guillaume and Soledad Tari are known as the appellation's modernists for their use of biodynamics and cutting-edge equipment like concrete eggs. Their domain is located on the highest point of Bandol, facing the Mediterranean, where it benefits from intense sunlight and cooling sea breezes. Their reds are earthy and aromatic, starring Mourvèdre and Grenache Noir, while the rosés have bracing minerality and bouquets of red fruit.
Meanwhile, eighth-generation vigneron Roselyne Gavoty is honoring her family's rich winemaking roots by producing rosés of unmatched freshness and finesse. Her family fought for recognition of the Côtes de Provence appellation in the 1980s and was also one of the first producers in the region to grow the Rolle grape variety, which plays a leading role in the estate's age-worthy whites.
Speaking of grape varieties, Valérie Rousselle of Château Roubine—one of 18 Crus Classés domains in Provence—cultivates more than 13 of them, including the rare and difficult-to-work Tibouren grape. The organic winemaker has won awards and distinctions for her velvety reds and easy-drinking rosés.
You don't need to be a wine lover to appreciate the beauty of Mas de la Dame, the oldest estate in Les Baux-de-Provence, which has been immortalized in the paintings of van Gogh and the writings of Simone de Beauvoir and French astrologer Nostradamus. Sisters Anne Poniatowski and Caroline Missoffe leverage the estate's unique terroir—the limestone-rich soil, the mistral winds, the mountain air—to create organic whites, reds, and rosés of extraordinary character.
Next month, these winemakers will get their close-ups in four new live and on-demand Experiences, exclusive to VIVANT. To give you a snapshot: "Provence Essentials" delves into the region's rich mosaic of terroirs while "Rosé of Provence" addresses some of the biggest misconceptions about rosé wine (i.e., that it's only a wine for summer sipping). The final two Experiences will explore how the area's winemakers are embracing organic and biodynamic techniques to make purer, tastier, and more environmentally-friendly wines. 
For now, members can put their taste buds to work by sampling a selection of biodynamic and organic Provençal wine on VIVANT. Stay tuned! 
Curious for more?
Subscribe to our weekly editorial digest and get a curated mix of stories straight to your inbox.