Curious
It all starts with that first taste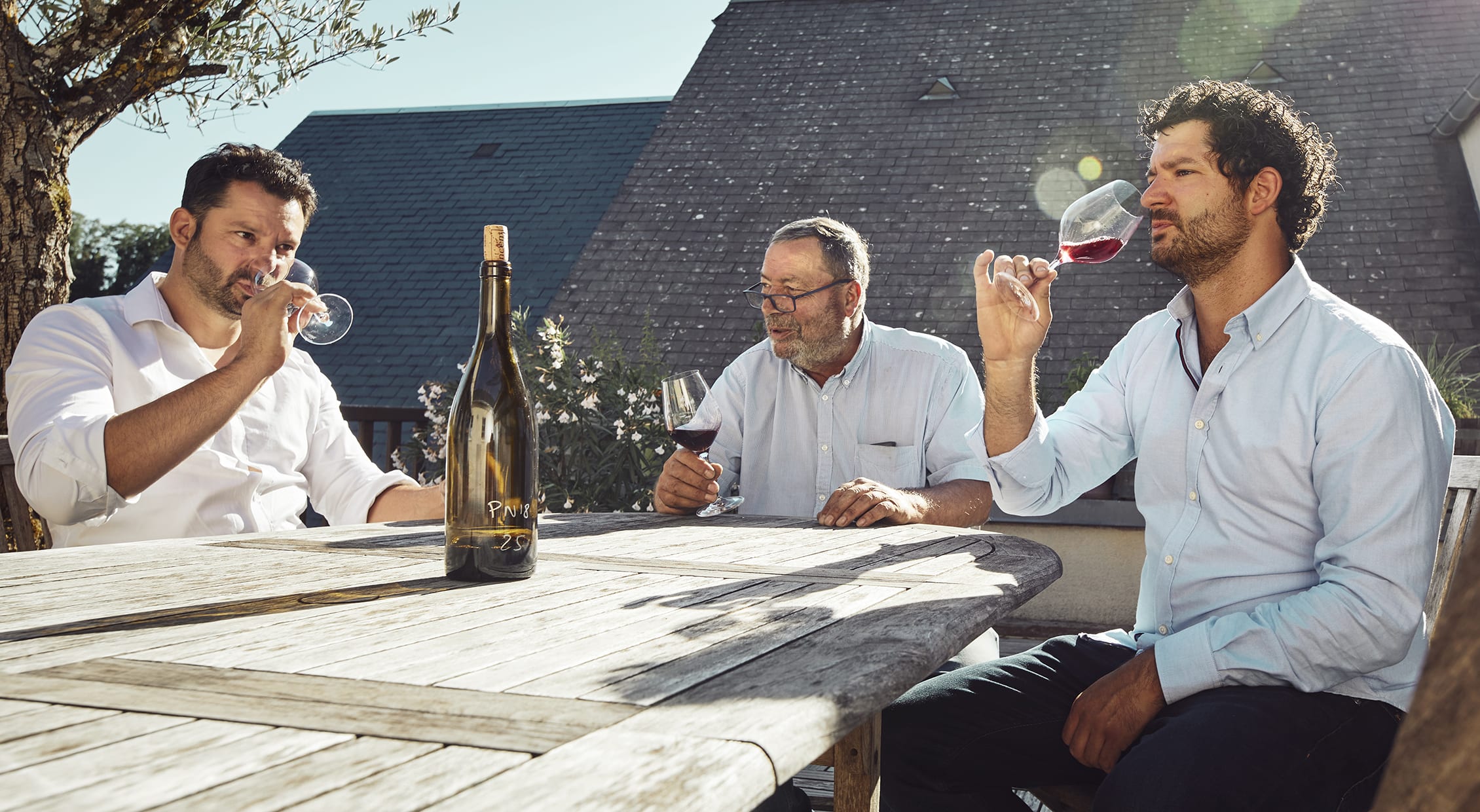 Wine Regions  /  Jul 7  /  BY Siobhan Reid
Best Wine Country Getaways with Friends and family
Looking for some trip inspo? We asked VIVANT team members to share their favorite wine getaways with friends. From a weekend sojourn in the Côtes du Rhône to a wine-centric trip to Tbilisi, Georgia, here are their top picks. 
"I'm a total sucker for the south of France. One of things that gets me through the wet and gray Parisian winter is the anticipation of taking the TGV down to Avignon and exploring the villages of the Côtes du Rhône. In 2016, I went with my parents and partner. We stayed at the Hôtel Crillon le Brave, a labyrinth of nine historical buildings dating back to the 17th century, and spent our afternoons tasting the wines of Châteauneuf-du-Pape, Gigondas and Vacqueyras. The hotel's hilltop location makes for a tough climb at the end of the day, but its stunning sunrises with views of Mont Ventoux motivated us to wake up early and make the most of our weekend away." —Mark Repasky, Senior Experience Producer
"In 2018, my partner and I went to Sicily for a couple of weeks. It was an active trip with plenty of exploring, but one of my fondest memories is  sitting on Scala dei Turchi, a limestone coastal cliff that stretches between Realmonte and Porto Empedocle, and sipping a white wine made from the native Italian grape variety Grecanico. I fell in love with the elegant, vibrant and delicate wine, which we drank while watching the sun melt into the horizon." — Camila Richard, Wine Partner Manager
"In the summer of 2018, I went to Tbilisi, Georgia with 13 friends (yes, really). One day, three of us peeled away from the group to go tasting at Iago's Wine in the Mukhran Valley.  When we arrived at the winery, which is perched high above the hills of Tbilisi, Iago himself greeted us and offered to give us a tour. He handed us glasses of his signature orange wine while explaining his unique winemaking approach, which is rooted in the same ancient techniques that were used by his ancestors, including fermentation in earthenware vessels called qveri. At the end of the tour, we were guided to a shaded patio outside Iago's ivy-covered home and served a delicious lunch of homegrown tomatoes, handmade Georgian cheese, and orange wine. I remember reveling in the beauty of his gardens, his grapes, and his hospitality."—Stephanie Roush, Food & Wine Experience Producer
"Several years ago, I went to Campania, Italy with friends. We wanted to go wine tasting, so we motored out to Villa Diamante, a historic estate run by mother-daughter duo Diamante and Serena Gaita. We were received with open arms. Diamante and Serena told us the history of the estate, allowed us to sample old vintages, and even invited us to stay for a homemade lunch!"—Oriane Derville, Wine Partner Manager
"A few years ago, I organized a trip to the Loire Valley with wine influencers Allison Scott (@allisonuncorked) and VIVANT Wine Advisor Nicole (@grapechic). We drove from Nantes to Sancerre, stopping at vineyards, touring the magnificent Château de Chenonceau, and enjoying a delicious dinner in the charming town of Chinon. The highlight of the trip was a tour of Domaine Champalou by co-owner Catherine Champalou, who runs the estate with her husband, Didier. Both Catherine and Didier come from winemaking families, but when they met and fell in love, they decided to start their own estate. Their love story is like a fairytale, and I remember tearing up as Catherine told it to our group." — Katie Melchior, Social Media Manager 
"In 2016, my sister and I spent a weekend at the fabulous L'AND Vineyards Resort in Portugal's Baixo Alentejo region, an hour east of Lisbon. Designed by Brazilian architect Marcio Kogan, the striking all-white hotel is surrounded by a sea of organic vines and olive and cork trees. When we weren't relaxing poolside and pampering ourselves with grape seed facials and red wine baths at the spa, we were parked on the restaurant's outdoor terrace, feasting on local meats and cheeses and house-made vino. I specifically remember being blown away by a fresh, lively white made from Gouveio grapes. My sister and I have done a lot of traveling together, but this getaway stands out as one of our most relaxing and indulgent trips yet!"—Siobhan Reid, Editorial Content Manager
"Several years back, my sister and I took our dad to Piedmont, Italy for his birthday. We stayed at Corte Gondina, a lovely little hotel in the hilltop commune of La Morra. We tasted fabulous Barolo wines and explored the charming village, which is surrounded by a patchwork of vineyards. If you go, don't leave without visiting the town's chocolate factory, which produces some of the tastiest hazelnut and chocolate pralines I've ever had!" — Lina Rödin, Director of Marketing
"As a member of the production team, I have the pleasure of visiting many of the organic, biodynamic, and sustainable winemakers we feature on VIVANT and filming them for our experiences. The best memories are of the generous hospitality winemakers have shown us: cruising down the Loire River with Frédéric Mabileau and his family on their boat before a table-breaking spread at lunch; a meal around black truffles at the magnificent Chateau Roubine in Provence magnificent chateau — an absolute must-see; and the lively conversation and intellect of Philippe Gilbert in Menetou-Salon. We have shared so many wonderful meals and bottles of wine, and have made so many memories in the field as team. And I'm looking forward to many, many more!" — Gael Faivre, Field Manager, Camera, and Video Editor Extraordinaire
Curious for more?
Subscribe to our weekly editorial digest and get a curated mix of stories straight to your inbox.