Curious
It all starts with that first taste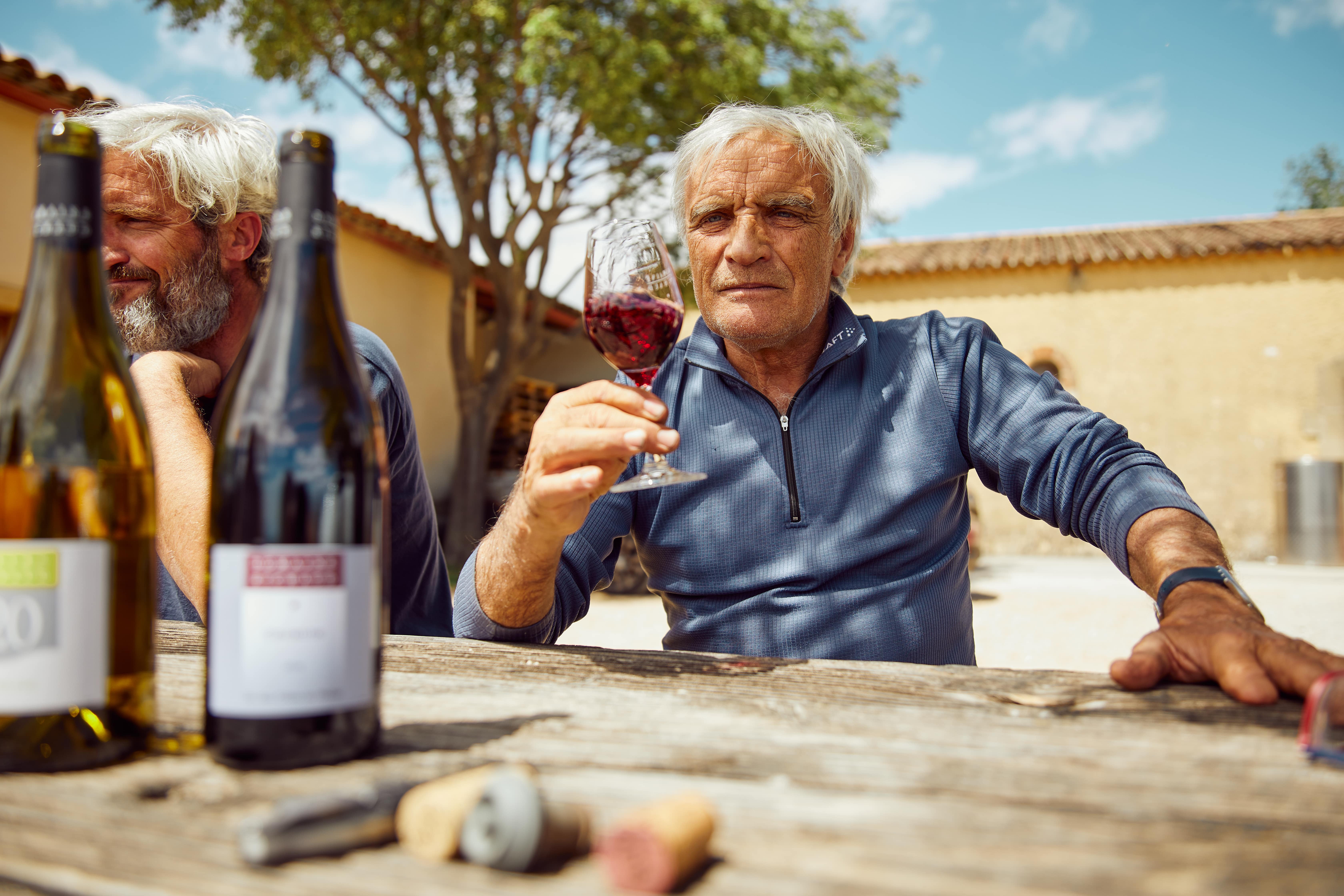 Tips & Tricks  /  Sept 6  /  BY Lauren McDowell
How to Uncork Your Bottles Using a Wine Opener
There's no small amount of pressure that comes with opening a bottle of wine, particularly if it's a nice bottle, and especially if said bottle is being presented in unfamiliar territory (say, at a wedding or at your in-laws' house). So you'll want to practice up before your big bottle-popping moment, using a variety of different wine opener tools. 
The winged corkscrew is the most ubiquitous wine opener, but it's worth familiarizing yourself with the full range of styles. Who knows? Maybe you'll develop a knack for an instrument other than the one you're currently using, or turn into such a wine-opening whiz that you'll give the pros a run for their money. 
Here, the five most commonly used types of corkscrews, from wine keys to Ah-So cork pullers. Now all you've got to do is practice!
Wine Key
This simply designed corkscrew is standard in the wine and hospitality industries, to the point where it's often referred to as the "waiter's friend." Similar in size and shape to a pocket knife, a wine key features three simple components: a small knife, used to cut the foil surrounding the bottle's opening; a leveraging arm with a hinge; and a spiraled screw, also referred to as a "worm." The tool is small and lightweight, making it a portable and relatively inexpensive option for spontaneous entertaining. 
Winged Corkscrew
This tool comprises two arms or "wings" that act as added leverage to pull out the cork. A top handle—or a head atop the wings—twists so that the central spiral can drill down into the cork. As the worm lowers further, the arms rise higher, eventually creating two outstretched wings. Using two hands to push the wings down brings the cork up and out of the bottle. Of all the wine opener styles, the unassuming corkscrew style is arguably the most popular option.
Lever Corkscrew
As the name suggests, the main feature of this corkscrew is the lever arm that controls the worm. Two handles serve to hold the bottle of the neck in place, positioning the worm directly above the cork. With a swift downward motion on the lever arm, the spiral moves deep into the cork. An upward motion quickly brings the skewered cork up and out. Because it requires little maneuvering or arm strength, the lever is a user-friendly option for those that prefer added power with little fuss. It's slightly heftier and pricier than winged corkscrews and wine keys, so may be best for a dedicated kitchen base.
Ah-So Cork Puller
It's hard to enjoy a bottle of aged wine if bits of cork end up in the glass along with the coveted juice. Unfortunately, decade-old bottles often include delicate corks that require a bit of finesse to remove. For this reason, collectors and connoisseurs turn to the Ah-So cork puller to avoid drilling into a potentially brittle cork. Instead, two parallel prongs, one slightly longer than the other, slide down carefully with a backward and forward motion between the cork and the bottle's edge. When the prongs are fully inserted, slow twists bring the cork up, fully intact. Because this puller is typically used on older bottles and requires attention and care, it's generally a tool you won't find in a casual wine drinker's possession.
Legacy Corkscrew
This stationary corkscrew isn't just a tool for opening a bottle of wine—it's also a statement piece that indicates the owner is a serious wine drinker and collector. Sometimes referred to as a tabletop or bar corkscrew, this one-lever corkscrew is a heavy piece of hardware typically attached to a countertop or a special stand, and is often made with ornate designs etched into silver or pewter. A single arm controls the movement of the worm, and two clamps hold the bottle in place as the lever uncorks—or recorks, if desired.
Curious for more?
Subscribe to our weekly editorial digest and get a curated mix of stories straight to your inbox.