Curious
It all starts with that first taste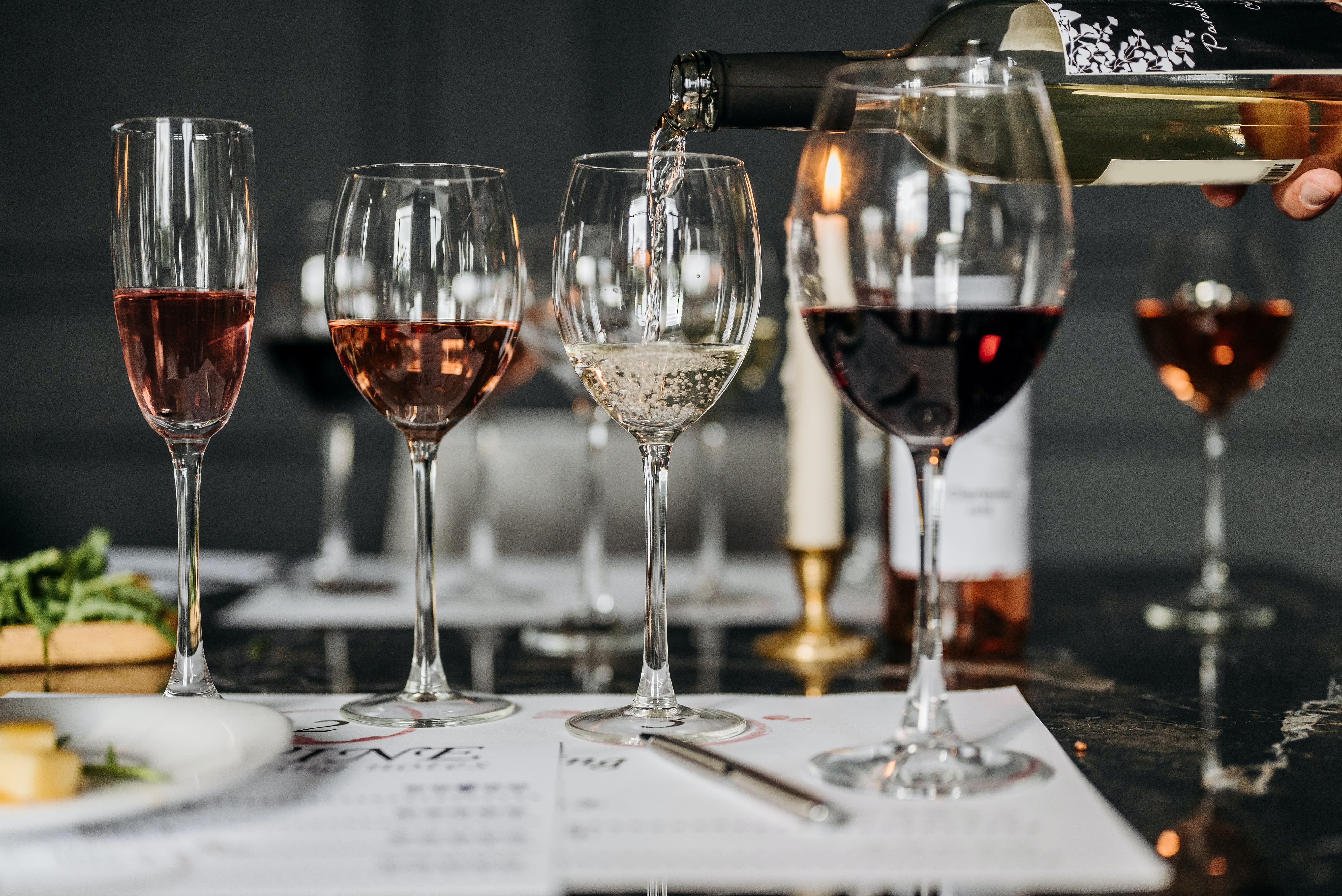 Tips & Tricks  /  Sept 9  /  BY Nicole Ruiz Hudson
What It Takes To Become a Master of Wine
Wine certifications have a certain allure for many of us wine lovers. There's a draw to push ourselves to learn more and understand wine on a deeper level. Maybe we also have a little competitive streak inside egging us on to demonstrate our mastery of knowledge. Do you have what it takes to be a Master of Wine?
There are many wine study programs out there, but the title Master of Wine (MW) is one of the very top designations in the wine world; Master Sommelier is the only other title to rival it. While both require similarly intense levels of study and mastery of wine, the exam for Master Sommelier puts an emphasis on service and hospitality. On the other hand, the International Master of Wine (IMW) program is geared toward individuals in other areas of the wine industry including trade, journalists, and even winemakers. (VIVANT's Vanessa Guébels, Director of Education and Sourcing, not-so-secretly dreams of obtaining the Master of Wine designation.)
Students have to show an in-depth understanding of wine across many spectrums, including knowledge of regions, specific grape varieties, the taste and structure profiles of the wines made from those grapes, as well as awareness of market trends and factors. A mountain of knowledge is required and the program is incredibly demanding, necessitating years of dedication. The fastest a candidate can complete the program is three years, but it takes most people longer, not counting the years of preparation required before even being eligible to enter the program. 
There are currently only 419 MWs in the entire world. Still think you might want to join the ranks? Read on for a glimpse of what's required to achieve the honor. 
Prerequisites 
Potential MW candidates have a long road before they can even apply to the program. As the program is geared toward wine professionals, it's not surprising that applicants must be currently working in the wine industry and have at least three years of related work experience.  
Applicants must also hold a wine qualification that demonstrates their deep knowledge of wine at the outset. The WSET Diploma is the most common feeder into the IMW program (although the two organizations are completely separate), an equivalent high-level sommelier certification, or a Bachelor's or Master's degree in a wine-related field such as enology or viticulture are also admissible qualifications. Regardless of which path they took, applicants would have already spent years studying wine before ever entering the program. 
Even with these previous credentials under their belt, potential candidates complete practical and theory assignments during the application process to reaffirm that they have the expertise required, as well as the ability to communicate it. In addition, they have to submit letters of reference from MWs or senior trade professionals. 
Stage One
Now the work really begins. Luckily, there's a good bit of wine geeky fun too. 
While the IMW program is based largely on self-guided study, once students are accepted into the program, they participate in a five-day residential seminar, followed by four more non-residential course days throughout the rest of the year. Over the year, students also have to submit several pieces of work for evaluation. At the end of stage one, they're asked to return for an assessment that involves a blind tasting paper in which they are asked to evaluate twelve wines and complete two theory essays. 
​It's not all solitary work, though. For a lot of people, the best part of being a part of the IMW program is the opportunities it provides to meet other students who share their passion for wine. Upon entering the program, students are also assigned a current Master or Wine as a mentor—a huge benefit! In addition, students are given the chance to travel to amazing wine-producing regions and meet exceptional producers.
Stage Two
Now that students have gotten into the swing of things, they must once again complete another round of residential and non-residential course days and submit work for assessment, just as they did in stage one. At the end of this stage though, they sit the first two parts of the actual MW exam. By all accounts, this is a grueling test that combines blind tasting and theory components. During the blind tasting portion, students evaluate three flights of 12 wines for variety and origin, and are also asked to make judgments on the winemaking, quality, and style or the wines, as well as commercial appeal and market placement potential. The theory portion is just as difficult as students write five papers on a wide range of subjects covering anything from viticulture and vinification, to the business of wine, and issues currently facing the industry. 
Stage Three
Once students pass both sections of the exam, they get to continue on to stage three during which they turn their complete attention to the completion of a research paper. Because wine is such a wonderfully interdisciplinary field, candidates are free to propose topics that touch on science, arts, humanities, social sciences—pretty much anything as long as it's related to wine. This part sounds like wine geek heaven!
Once a candidate passes all three portions of the exam, they are finally eligible for IMW membership. At this point, they are asked to sign and adhere to a code of conduct exemplifying the highest standards within the wine industry. Only then are they formally invited to be a Master of Wine, and they can finally proudly append the magic letters "MW" after their name.
Curious for more?
Subscribe to our weekly editorial digest and get a curated mix of stories straight to your inbox.