Curious
It all starts with that first taste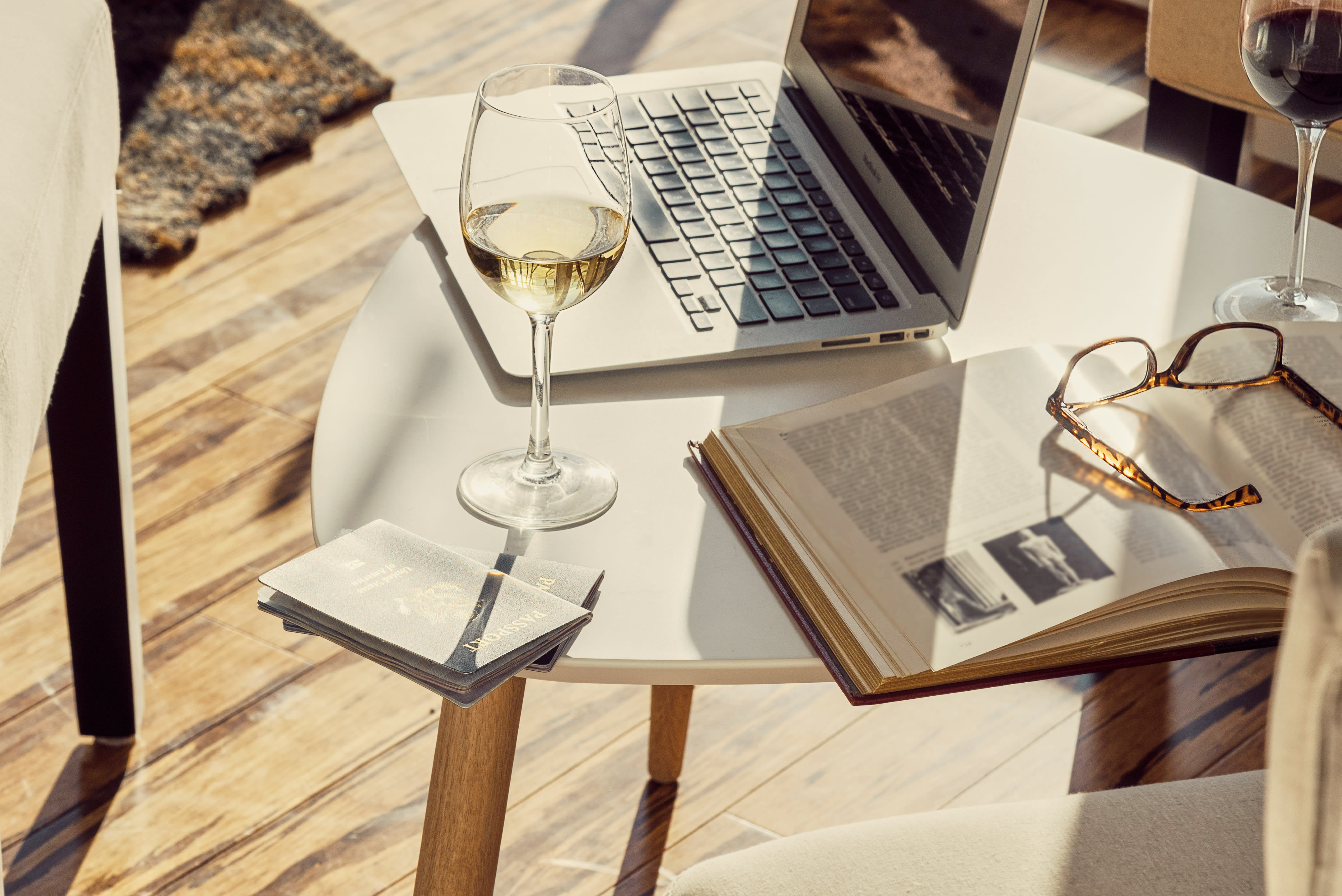 Tips & Tricks  /  Jun 15  /  BY Stephanie Roush
The Best Way to Learn About Wine
Let's face it: diving into the world of wine can be overwhelming. With so much information out there, it's difficult to know where to start and what to focus on. Should you home in on one region? Enroll in a WSET course? Blow your budget on a "research" trip to Burgundy? We put these questions to VIVANT's global team of Wine Advisors. Below, their best advice for learning about wine. 
Train Your Nose 
"When I first started studying wine, I found the wine aroma kit "Le Nez du Vin" to be helpful. The kit contains 54 little vials of synthetic extracts and essences commonly found in wine, like violet, apricot, and cherry. The more I sniffed and cataloged these aromas, the easier it became to identify them in wine. If you don't have access to an aroma kit, I recommend sampling as many wines as possible. It's the best way to learn, and the most fun."—Preston Mohr
The Student Becomes the Master 
"I know I've mastered the material once I feel comfortable teaching it. So my best tip is to invite a few friends over and give a laidback presentation on your favorite grape or region. Encourage them to ask questions and if you can't answer them, that's your next homework assignment."—Daniela DaSuta
Take Time to Swirl 
"Next time you pour or order a glass of wine, take the time to appreciate and inspect what's in front of you. Look, smell, and try to identify at least three aromas. Notice what happens to your palate when you take a sip. Does it make your mouth dry? Are your taste buds tingling? Every wine tells a different story and it's your job to store away all these wine memories. That's how you build on what you've learned every time you taste. Go one step further by paying closer attention to the scents you encounter in everyday life—like when you're walking through the stalls at the farmer's market, buttering your toast in the morning, or adding spices to your meals."—Kateryna Dobbert
Find a Friend 
"The best way to learn about wine is through someone who's passionate and knowledgeable about it. It could be a VIVANT Wine Advisor, a friend who works in wine, or a shopkeeper who gives you a good recommendation. Ask this person questions such as: 'What do you like and why?' 'Why do certain wines taste the way they do?' 'What wines are similar?' I spent many years working in wine retail, and when someone came in to ask for my opinion, it always brightened my day."—Matt Ayre
Make Each Glass Count 
"Taste as much wine as you can, but remember to be methodical about it. Take notes on the wines, aromas, and flavors you encounter and commit them to memory. Discover which wines you like and don't like. Seasoned wine drinkers can recognize and assess a good wine even if they don't like it, but when you're first starting, use your palate as your guide. And don't be afraid to share your opinions. Wine is subjective—that's one of the reasons we love it!" —Bertrand Marti
Curious for more?
Subscribe to our weekly editorial digest and get a curated mix of stories straight to your inbox.