Curious
It all starts with that first taste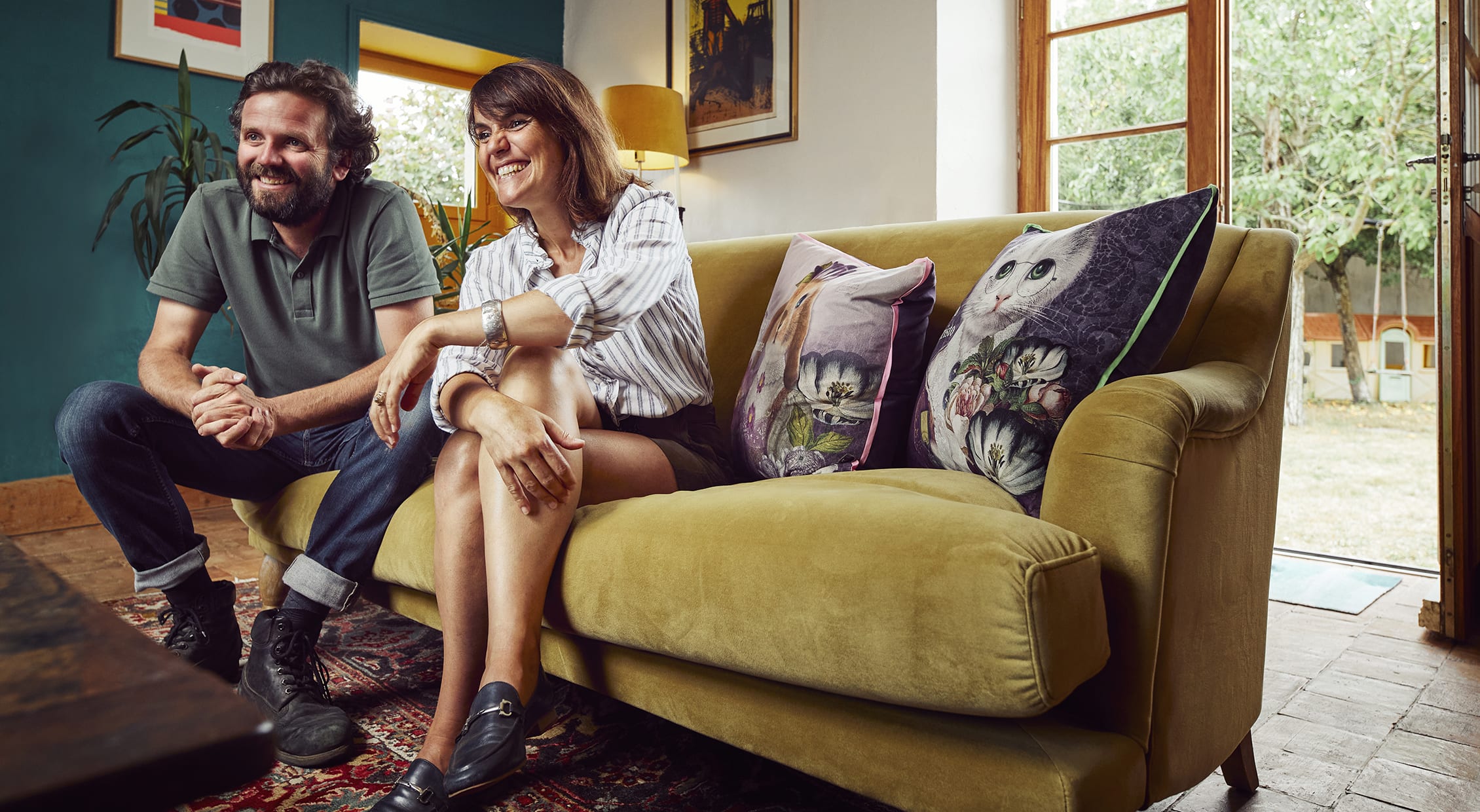 Tips & Tricks  /  Jun 17  /  BY Siobhan Reid
The Best Questions to Ask a Winemaker
Winemakers can be an elusive bunch. So on the rare occasion that you get face time with a vigneron during a tour or tasting, it's normal to feel a little tongue-tied. But don't let the intimidation factor hold you back—most producers are thrilled to field questions and share their passion. Plus, the more questions you ask, the more appreciation you'll gain for what's in your glass. Here are 7 questions to get the conversation flowing. 
What Makes Your Wine Unique? 
In the context of winemaking, distinctiveness can come down to terroir, a specific viticultural approach, or the history of the estate, among other factors. A producer's response will not only illuminate his or her values and winemaking philosophy, but also give you a deeper understanding of the technical skills and hard work that goes into maintaining that prized quality. 
What Inspired You to Go Sustainable?
There are many motivations for going organic or biodynamic—commercial pressures, ethical considerations, personal reasons. VIVANT winemaker Denis Pommier, for example, pivoted to organic out of concern for his family's health. Sustainable winemaking is a herculean, high stakes undertaking that's seldom taken lightly. So be prepared for a lengthy and impassioned response.
Do you Have a Favorite Food and Wine Pairing?
Recently, we asked VIVANT producer Arnaud Lambert for his favorite dish to pair with his Chenin Blanc. He explained that crab and coriander ravioli "elevated the chiseled and aromatic juice" of a Chenin Blanc aged two to three years. Talk about specificity! If his response doesn't convince you to make this one of your go-to questions, we don't know what will. 
What's Your Favorite Vintage and Why?
You'd expect a winemaker's favorite vintage to be a year with flawless weather. On the contrary, producers are generally most proud of the wine they made during difficult vintages due to the hard work, grit, and creativity required. This question might also get a winemaker talking about specific memories and cherished moments associated with particular years. 
Do you Plan to Expand or Plant New Plots?
Winemakers are always looking ahead. Asking what's next will give you a sense of the direction the winemaker is heading as well as the challenges he or she may be facing in the current moment. Perhaps the vigneron is planting new varieties in response to climate change or expanding to another region to experiment with different winemaking styles. 
Are Your Wines Made for Aging?
No one knows the spectrum of aromas and flavors in a wine better than the person who made it. So it's worth asking about a wine's prime drinking window—that way you don't miss out on the complexity that comes with age. 
How Has Climate Change Impacted Your Approach?
Winemakers are particularly attuned to changes in their vineyards, especially weather patterns (frost, drought, heat waves) caused by climate change. Producers in all corners of the world are feeling the effects of a warming planet. This question that will get winemakers talking about struggles in their own backyard and the future of the industry.
Curious for more?
Subscribe to our weekly editorial digest and get a curated mix of stories straight to your inbox.