Curious
It all starts with that first taste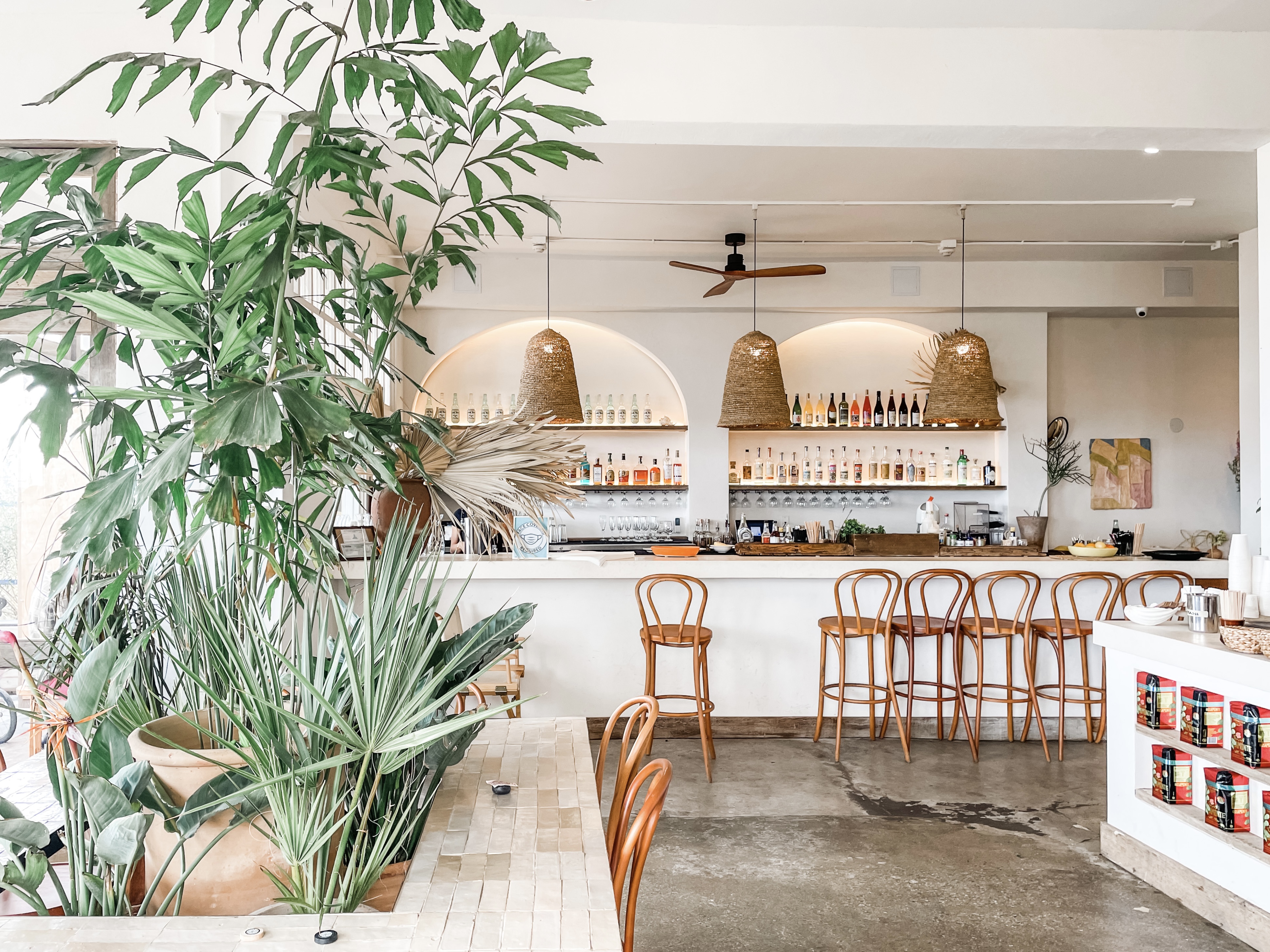 Travel  /  Aug 13  /  BY Chelsea Bengier
Where to Drink Organic Wine in Los Angeles
If there was one city to wholeheartedly embrace the natural wine movement, it would be Los Angeles, land of cold-pressed juice bars and yoga studios. In L.A., you don't need to go out of your way to find a great glass of biodynamic or organic wine (chances are, your local restaurant has a pretty solid selection). But it's worth venturing out of your neighborhood to get a taste for the city's buzzing natural wine scene. From a Japanese café to a trendy restaurant housed inside a bungalow, here are our 10 favorite spots to drink organic wine in La La Land.
Melody
Who wouldn't want to be invited to an intimate dinner party in a Los Angeles bungalow? Set inside a beautifully designed home in Virgil Village, Melody is the place to take a date when your own digs don't set the mood. There's a dimly lit main room and a cozy side patio with vinyl turntables and heaters. On the menu are low-intervention wines from France, Italy, and Spain, plus creative bites from local restaurants like Sanditas that periodically pop up in the space. 
Holcomb
Holcomb is a Highland Park natural wine bar from the same team behind Bar Covell in Los Feliz. Sit on the sunny patio or inside the whimsical main dining area—bedecked with aqua-color banquettes and coral-hued walls—and order a mezze plate or baby gem salad with a glass of biodynamic red from Catalonia. There are plenty of excellent picks for around $10/glass, like a rosé from Domaine Patience in the Southern Rhône and a Sauvignon Blanc from Folk Machine on California's Central Coast. 
Fig Tree
Fig Tree has been a fixture on the Venice boardwalk since 1978, but a complete overhaul in 2021 gave it a second life. Today, the family-owned spot pays tribute to its Latin roots and Pacific Coast address with its beachy decor and flavor-filled dishes (try the scallop aguachile tostadas). Thirsty? Besides mezcals, cervezas, and homemade sangrias, there's also an extensive natural wine list with an emphasis on producers in Mexico, Chile, Argentina, and California. 
Bar Bandini
Bar Bandini is one of Los Angeles's OG natural wine bars. The Echo Park spot is sultry and low-lit, with suede banquettes and a long central slate bar. Pull up a chair and sample an eclectic range of kegged natural wines from mostly domestic producers. Highlights include a skin-contact Rhône-style wine from Santa Barbara's Roark Wine Company and natural from iruai wine in California's Shasta-Cascade region. Local chefs also host regular pop-ups in Bar Bandini's backyard.
Tilda
If Bar Bandini is the longest-standing natural wine bar in Echo Park, then Tilda is the neighborhood's new kid on the block. Opened in February 2020, the laid-back bar and wine shop is a wood-clad space with overflowing greenery and soft pendant lighting. Outside, there's sidewalk seating and a wine window for contactless serving that's designed after Tuscany's traditional buchette del vino (literally "little wine holes"), which emerged in response to the 17th-century plague. The globe-spanning wine list features producers including Portugal's Tiago Teles, Sonoma Valley's Rademacher, and Austria's Johannes Trapl. Soak up the vino with French-inspired small plates like Endives Enchantées with dates, walnuts, and fiscalini cheddar.
Kismet
We'll admit: the Middle Eastern food steals the show at this trendy neighborhood restaurant in Los Feliz. We're talking lemony chicken pine nut pies and Persian crispy rice to freekeh fritters smothered in pickled green sauce. But the wine is no slouch either. Swing by for Natural Wine Workdays (i.e. weekday happy hour) to taste a stand-out selection of vino for only $10/glass. One day, you might drink a skin-contact Gewürztraminer from Alsace, the next you could try a sparkling biodynamic wine from Clos Lentiscus in Catalonia. 
Grá
Fermented foods take front at center at this Echo Park hotspot, which specializes in sourdough pizza, pickled salads, and, of course, delicious natural wine.  The airy, high-ceilinged space is an ideal place to catch up with friends over a bottle of 100% Montepulciano rosato from Abruzzo, Italy or a jammy red from Austria's Christian Tschida. 
Botanica 
This Silver Lake gem was destined for success thanks to its all-star female team, helmed by veteran food writers Heather Sperling and Emily Fiffer. The GM and beverage director also has an impressive résumé, with previous experience at Momofuku Milk Bar and Night + Market Song, a Thai outpost that's known for having one of LA's best natural wine selections. True to its name, Botanica embodies a farm-fresh ethos, focusing on veggie-centric Mediterranean fare and organic wine. Your order: pan-seared ricotta gnocchi with grilled summer squash and a glass of Jus Jus Night, a pét-nat-style sparkling wine made in Northern California from organic Chardonnay and Muscat Blanc. 
Kensho
Upon first glance, this wine bar could easily be mistaken for a Japanese temple. Perched below the iconic Yamashiro restaurant in the Hollywood Hills, Kensho serves Japanese-inspired bistro food in a serene space with interlocking blonde wood tables and a statement wall with an ocean-themed mural. Though Kensho has an impressive natural sake selection, its main goal is to create a conversation about organic wine over educational tastings and flights.
Good Clean Fun
This months-old cheeky natural wine shop and restaurant is an exciting arrival for DTLA. In-the-know staffers can pull endless bottles of natural wine (cider, mead, and other beverages are also available.) Linger on the patio over a refreshing glass of Fernweh Cab Franc Rosé followed by the chef's special bucatini with macadamia mole, burrata, Estero Gold Reserve cheese, and chili flakes.
Curious for more?
Subscribe to our weekly editorial digest and get a curated mix of stories straight to your inbox.