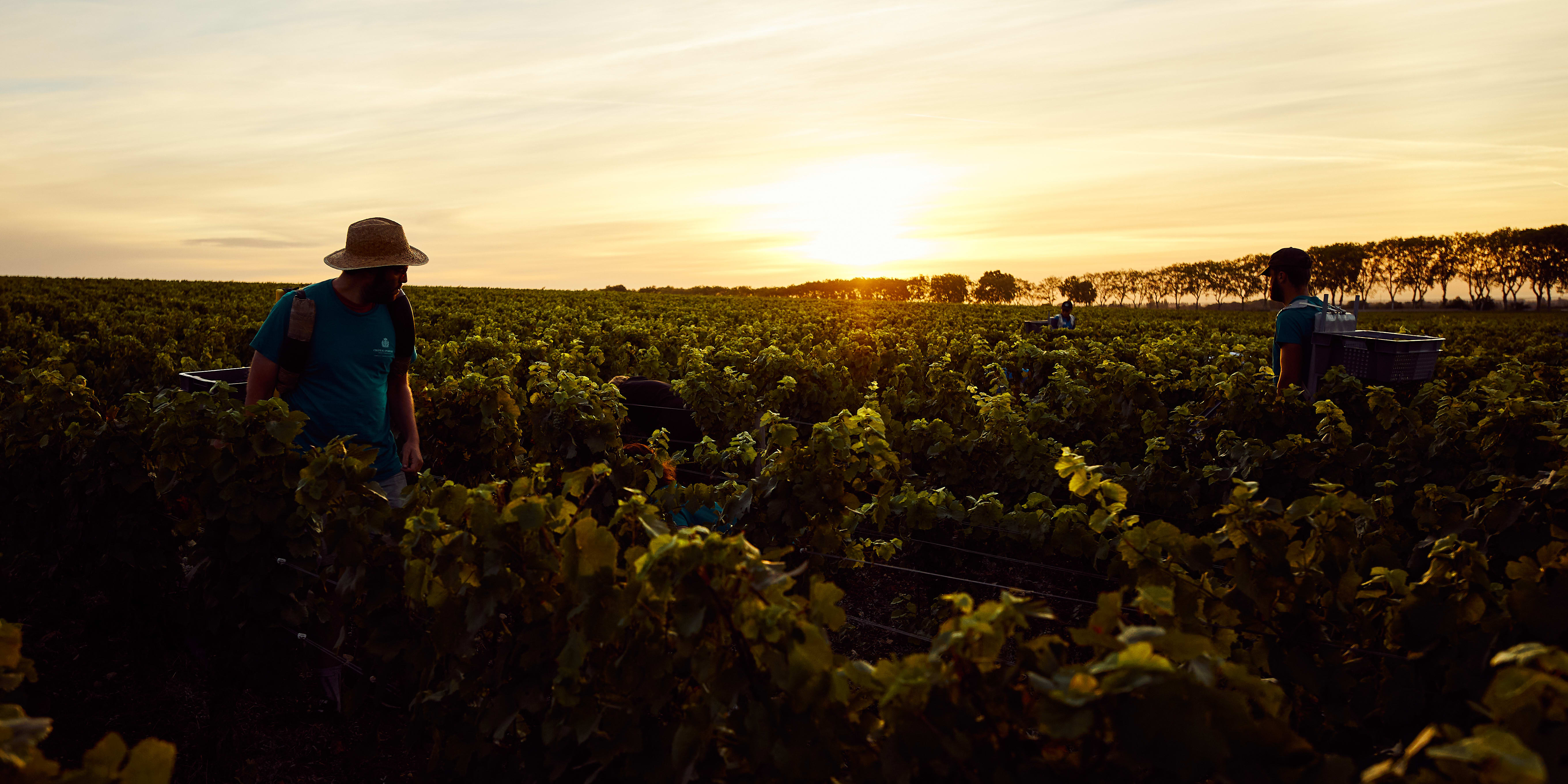 As the weather starts to turn chilly, it's almost inevitable you'll start craving different wines. There's no need to adhere to any strict rules about what to drink at a particular time of year—you should always drink what you like—but most of us naturally begin to gravitate towards different bottles as the seasons change. Just as you find yourself reaching for a light sweater in fall, you'll likely want to seek out wines that have a little more weight and texture. And you can bet we have lots of options for you to try! Read on.
Rich, Round Whites
The light, crisp whites we love in the summer might not have the same draw on a chilly day. Nonetheless, there are plenty of white wines that are still appropriate for brisker temperatures, and that stand up to the richer foods we begin to crave. Look for white wines with a rounder, fuller body, as well as deep, golden flavors that match the season. 
Chardonnay is a classic option that fits the weather perfectly. Burgundy is this grape's ancestral home and the Côte-d'Or subregion is known for producing it in a richer style. If you feel like a splurge, opt for a bottle from one of the region's top tiers like the Domaine Rougeot Père & Fils Meursault Charmes Premier Cru 2018. There are lots of wonderful options at lower price points, as well. Wines from the Mâcon and Côte Chalonnaise subregions offer excellent value, such as the Domaine de la Luolle Givry Les Plants Sont Fleuris Blanc 2018.
If Chardonnay isn't your style or you find yourself in the mood for something a little different, there are myriad alternatives. A Pinot Blanc such as the Domaine Achillée Pinot Blanc 2018 from Alsace is a great choice as it offers a fuller textural experience. For another option, consider Chenin Blanc, an extremely versatile Loire Valley grape that is made in a wide range of styles. The Domaine Arnaud Lambert Clos de la Rue 2017 is a fresh take on the genre that will work with an array of foods. Or try the Domaine La Grange Tiphaine Les Epinays 2018, a barrel-aged version with spiced notes in the mix. 
Rosé & Orange Wine
The fact that rosé and orange wines reside in a middle space on the wine color spectrum makes them perfect options for time periods when the weather is also in-between. While many of us think of rosé as a summer wine, there is absolutely no reason to abandon it once fall begins. Moreover, there are many versions made in ways that make them particularly suited for this time of year. For example, the Domaine de la Bégude Rosé 2020 is aged on its lees, which gives the wine extra depth and complexity. 
Allowing white grapes to remain in contact with their skins creates wines with deeper color, texture, and flavor, and can also put an unexpected twist on favorite classic grapes. Both the Domaine du Bouchot Orange 2018 and the Domaine Philippe Gilbert Hors Sujet 2018 are made from Sauvignon Blanc, but the winemaking process brings out more intense flavors and a structure that you might have never considered possible for this grape. Pro tip: Don't serve these wines as cold as you would a typical white wine. A slightly warmer temperature will better showcase their aromas and complex palates.
Medium-bodied Reds
While we might not be ready for our deepest, richest bottles just yet, red wine will likely begin to feature more regularly in our repertoire, and medium-bodied examples tend to step into the rotation almost effortlessly without being overpowering.
Once again, we look to Burgundy for one of the most classic options—Pinot Noir. This is a red grape that magically seems to suit countless situations, and we have many bottles on offer to fit them all! For an all-purpose selection, consider the Domaine Antoine Lienhardt Bourgogne Pinot Noir 2018. Don't discount Pinot options from other regions either. There are excellent versions being made in regions like Loire and Alsace as well, such as the Gustave Lorentz Pinot Noir Evidence 2018.
Cabernet Franc, particularly from the Loire Valley, is another excellent pick this time of year, as the mix of fruit, spice, and herb notes this grape expresses mirrors the flavors of the season. Domaine Frédéric Mabileau Racines 2017 is a fragrant example. 
Many of the qualities that make these wines so ideal as the seasons change also make them versatile pairing partners for food. They're just the type of bottles you're likely to want on your table at Thanksgiving. Consider the next couple of months your chance to audition wines for one of the biggest feasts of the year!