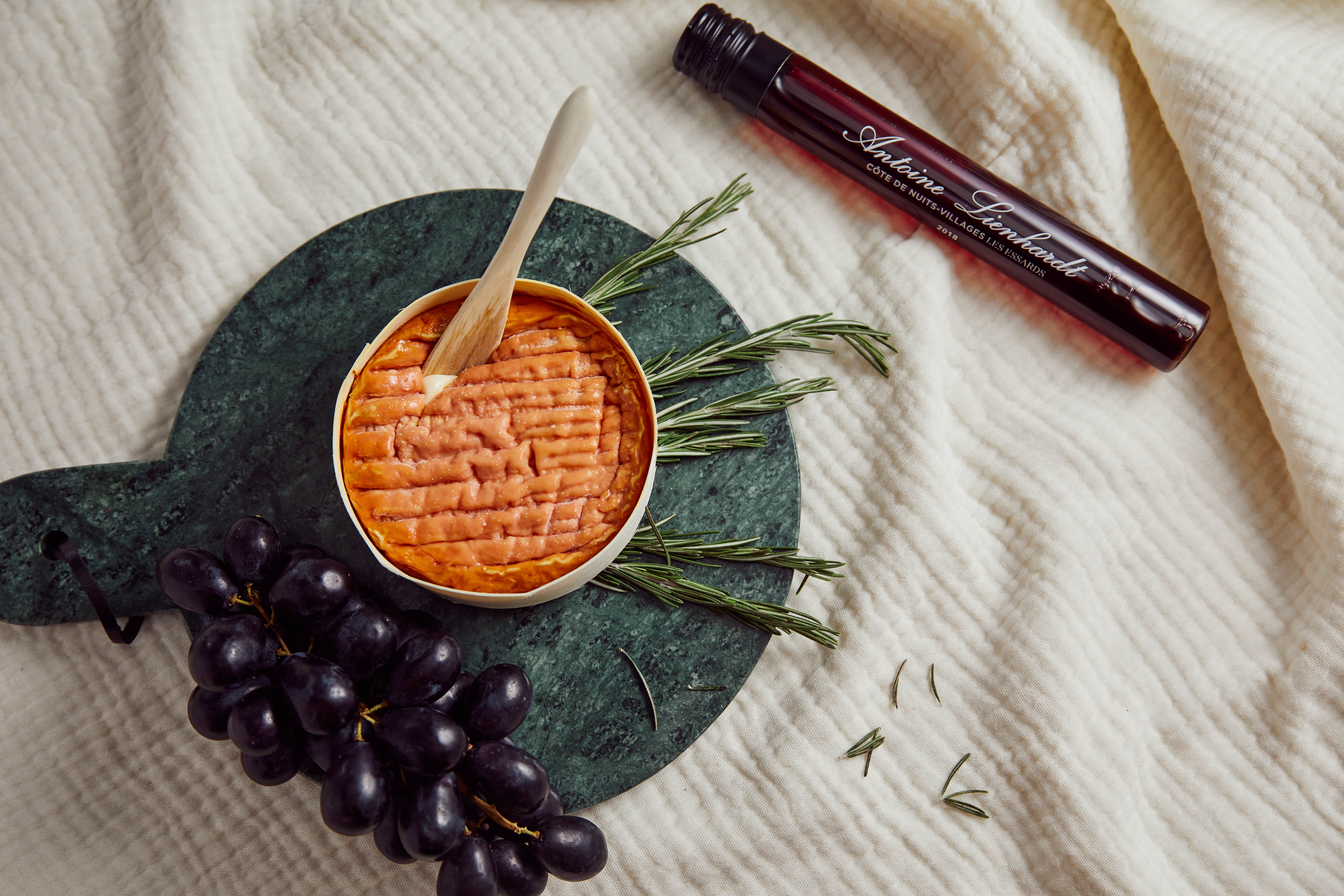 Wine and cheese are like The Beach Boys: they create perfect harmony and are guaranteed to please a crowd, no matter the scene.
While there's an art to pairing wine and cheese, you really can't go wrong with even the most basic combo—like champagne and brie and or rosé and feta.
What makes wine and cheese the ultimate mates? Like any good couple, they have a lot in common. Both are made from natural ingredients, undergo a process of fermentation, and can be consumed young or old. In the same way a bottle of wine provides a snapshot of a single year, a wheel of cheese tells the story of a single day of cheesemaking.
Ultimately, wine and cheese are just downright delicious, and when brought together, the possibilities are endless. Here are six of our favorite pairings.
To learn more, save a spot in the Essentials of Food & Wine Pairing Experience.
There's an elegance to pairing a highly acidic white wine with a similarly zesty companion. Our recommendation? Valençay, a goat's milk cheese that's covered in ash and has the tartness of a young goat cheese. Together, these bright flavors sing. Add a little bit of honey on top of the cheese for a nice contrasting note, or try a sour cherry jam to double down on the citrusy flavors.
This delicate yet complex white from Burgundy plays on the crystalline crunchiness of Mimolette. If you've never tried Mimolette before, don't let the bright orange color of this hard cheese throw you off. It has a depth of flavor similar to parmigiano-reggiano and gouda.
Planning a special occasion? Impress your guests with this champagne and brie pairing. The earthy creaminess of a traditional French brie shines when paired with the effervescence of a glass of bubbly. These are two of France's most famous exports for a reason.
Comté, from the Jura region of France, can be aged anywhere from a year to, well, a really long time. For a match made in heaven, enjoy a glass of this excellent rosé from the Loire Valley with a comté that's been aged 18 to 24 months. Its complexity of flavor and texture will make this lively rosé pop.
A match for the ages, this pinot noir and washed rind cheese are made next door to each other in Burgundy. Époisses is known for its pungency and its rind rinsed in a locally-made brandy called Marc de Bourgogne, which is distilled from the leftover grape solids after being pressed for wine. You'll almost forget the assault on your nostrils when paired with this smooth red.
You may not like sweet wine or blue cheese, but together they create one of the most sublime pairings. Trust us. It's unusual for people who don't like either to fall in love with this perfectly balanced pairing.