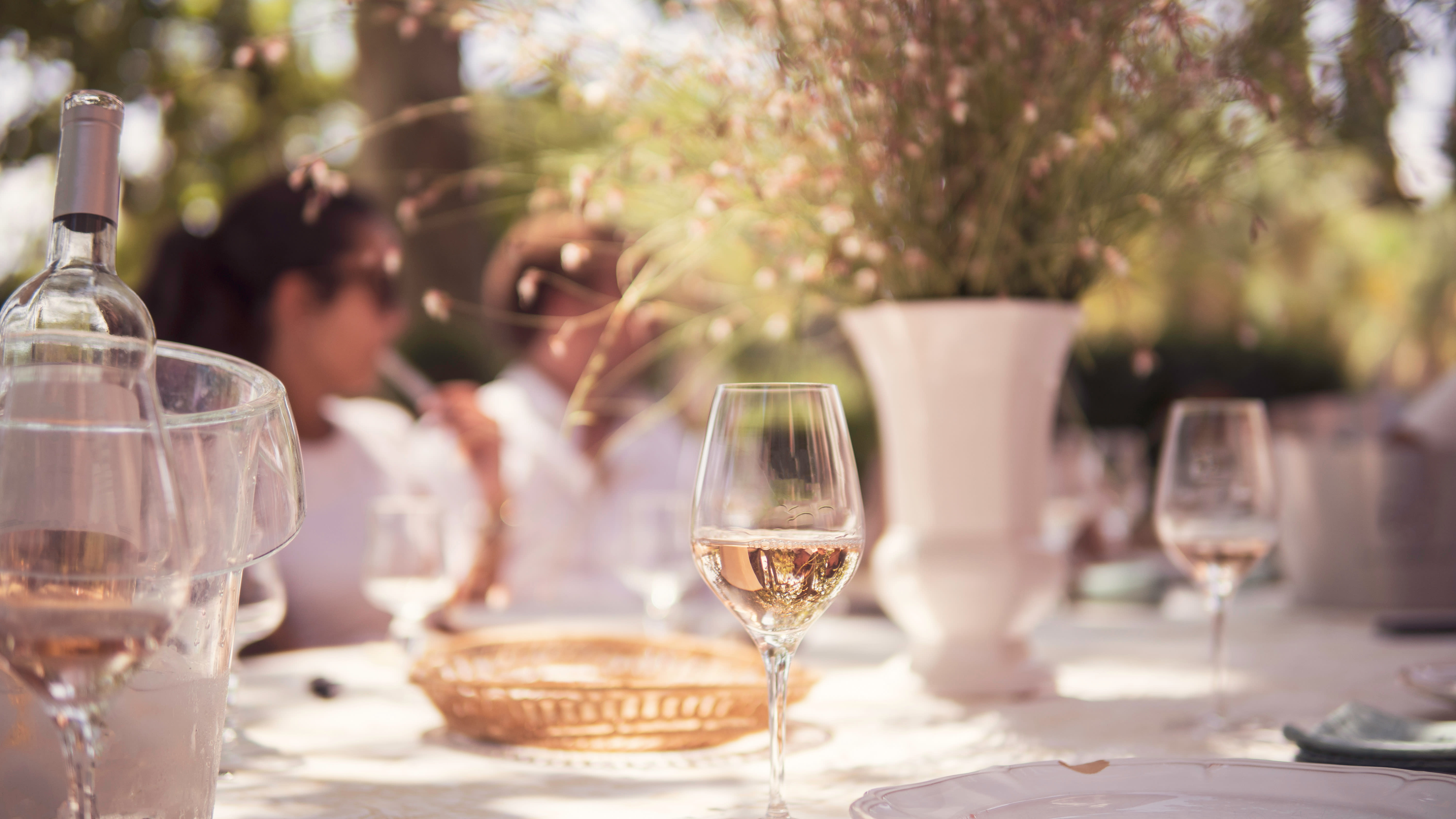 For all its carefree, summery connotations, rosé is actually quite a serious wine. The complex yet gluggable wine dates back 2,500 years, when the Phocaeans brought grapevines to the South of France. Today, one out of every three bottles sold in France is rosé and the pink-hued wine consistently outsells white wine in French supermarkets. Despite its enduring popularity and centuries-long history, rosé is still one of the world's most misunderstood wines. Here, we debunk the top myths surrounding everyone's favorite summer sip.
Rosé is a New Trend
You'd be excused for thinking that rosé is a recent trend, with all its social media hype (#roséallday) and celebrity fanfare. In fact, the pink wine is thousands of years old. In ancient Greece, where rosé was born, it was considered dangerous and uncouth to drink pure, undiluted wine. Workers would crush red and white grapes together, ferment the juice in large ceramic containers, then water down the final pink-colored product. The Greeks brought their wines and vines to Southern France around 600 BC. By the time the Romans arrived in 125 BC, the rosé wine frenzy was in full tilt across the Mediterranean.
Rosé is Just Red and White Wine Mixed Together
The Greeks' method of blending red and white grapes together is a far cry from how rosé is made today. These days, rosé is made is produced similarly to red wine, but with shorter skin contact time during fermentation. This process known as maceration is the most common way to make rosé wine. Another way is the "saignée" method, a byproduct of making red wine, where a small amount of juice is bled off early in fermentation. This method is not often used in Provence, as rosé is top of mind for winemakers here and not an afterthought to red wine production.
Rosé is Cheap
Compared to other styles of wine, rosés can be relatively affordable to make since the majority of them don't sit in a cellar for an extended period of time.  But there are many exceptions, including rosés produced in the Bandol appellation of Provence using the Mourvèdre grape—these wines can age up to 10 years. As is true with every genre of wine, there are options high and low. Buying rosés that are made using sustainable farming practices is the best way to ensure quality and consistency every time.
Rosé is Only for Summer
We'd be lying if we said we didn't drink more wine in the warmer months—its mouthwatering taste and juicy aromas are made for lounging by the pool, lazy afternoons in the sun, and beachside bottle service. But rosé can (and should) be consumed all year; it's one of the most foodie-friendly styles out there. Rosé goes with sushi, salads, spicy foods, picnics, holiday roasts, and the list goes on. In the colder months, we recommend darker, dry rosés that are less mineral and more fruit-forward.
All Rosé is Sweet
Wrong! The rosé category is expansive, encompassing a broad range of varieties and styles. In Provence, the spiritual home of rosé, the wine is known to be super-dry and delicate. The same goes for rosés from the Loire Valley, like this fresh and lively option. These wines have low sugar content and generally higher tannin levels (hence the dryness). If you like sweet rosé wines, look out for White Zinfandel, White Merlot, and Pink Moscato.
Curious for more?
Subscribe to our weekly editorial digest and get a curated mix of stories straight to your inbox.