Curious
It all starts with that first taste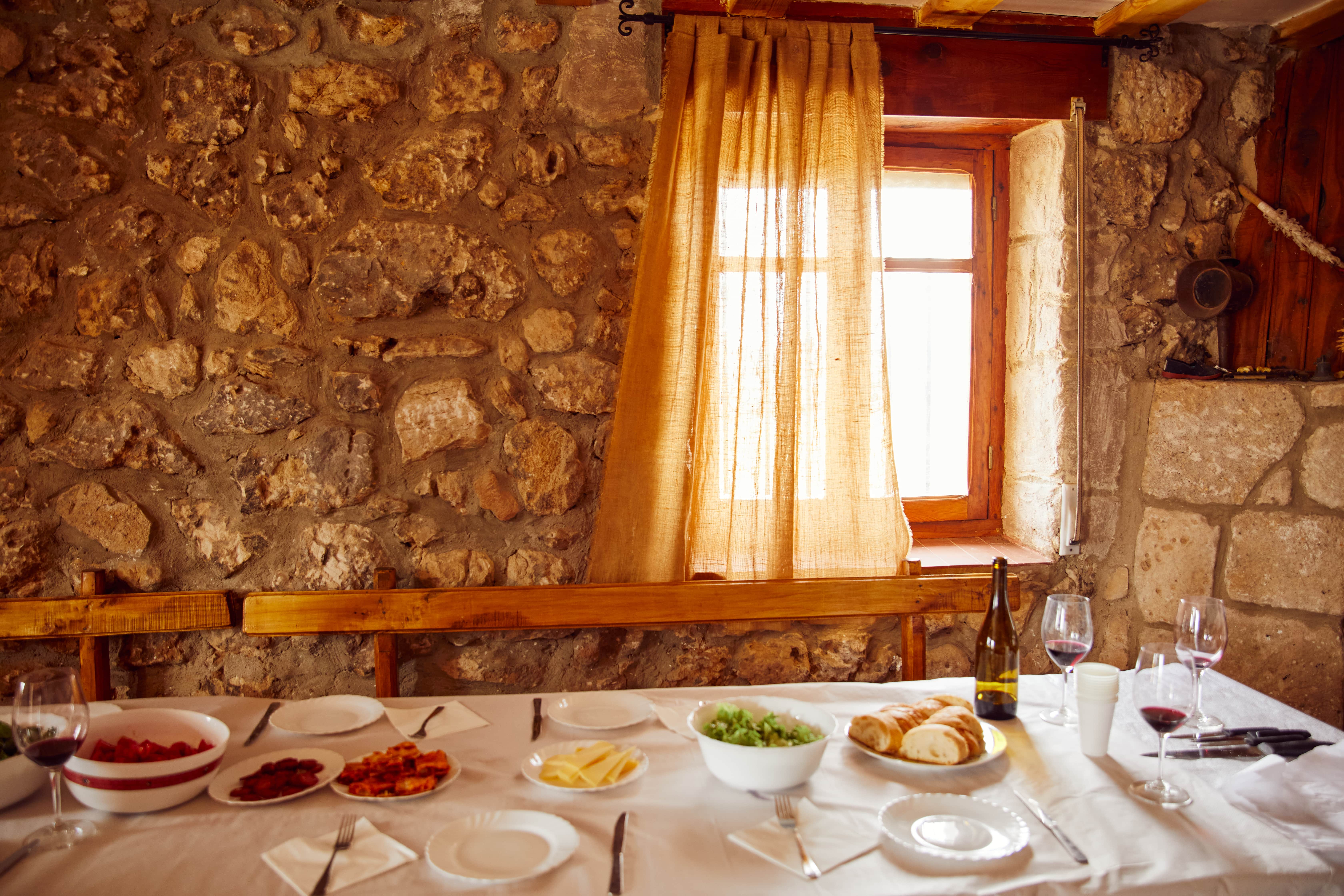 Food & Wine  /  Oct 8  /  BY Siobhan Reid
Our Most Life-Changing Food and Wine Pairings
The only thing we love more than wine? Food. And when the flavors of a dish perfectly complement the notes and aromas of a wine, well, we're pretty sure nothing's better. Curious to see which wine and food pairings have won over the hearts (and stomachs) of our staff, we asked VIVANTs to share their most memorable meals ever. For some, it was a meal they spontaneously whipped up at home, for others it was a gourmet feast in a pilgrimage-worthy restaurant. Read on.
Have we stirred your appetite? Save your spot in our Food & Wine Pairing Essentials Experience.
"In college I studied abroad in France, and I will never forget one of the first dinners I had with my host family and their friends. We began with an aperitif of duck and chicken pâté, cured meats, cornichons, and crudité paired with a Blanc de Blancs. They taught me to open the Champagne with knife and scolded me when I didn't make eye contact as we clinked glasses (a mistake I'll never make again). They forgave my ignorance and served the main course, a steaming pile of mussels, with a crisp Côte de Provence Rosé. It was delicious. That was the meal that made me fall in love with wine and understand the magic of a classic French meal."—Danielle Sovereign, Social Media and Influencer Relations Intern
"At Levadura de Olla restaurant in Oaxaca, Mexico, I had barbacoa tamales smothered in black mole and paired with a full-bodied Nebbiolo from Valle de Guadalupe. The fruit in the wine helped balance the spiciness of the mole while bringing out its flavors of chocolate, guajillo chiles, and tomatillos. I've tried to recreate the dish in my kitchen to no avail, so I'm counting down the days till I can go back."—Siobhan Reid, Editorial Content Manager
"My most memorable food and wine experience was very humble, which is saying something because I love fine dining. After landing in Bordeaux, my fiancée's family picked us up at the airport and immediately took us to get pounds of steamed mussels and oysters, which we paired with an inexpensive Bordeaux Rosé. I have been to Michelin-starred restaurants, but nothing compared to eating fresh, simply prepared seafood and sharing that bright table wine." —Daniela DaSuta, Wine Advisor
"My best meal ever was by complete happenstance. I returned back to my house in California after being in France and barely had anything in my kitchen. I made New England-style clam chowder from scratch and paired it with one of our Corton-Charlemagne Grand Cru 2016. It was an amazingly unexpected match."—Michael Baum, CEO & Founder
"Growing up, we'd spend all our family vacations on the Arcachon Bay in southwest France. My parents would buy boxes of a salty, mineral, soft white wine called Entre-Deux-Mers Cuvée Hortense, which they'd enjoy with oysters and other seafood. I never liked the wine until I turned 16 and developed a taste for it. Now I'm obsessed.—Carla Lanfranchini, Lead Designer
"My most memorable meal ever was at a restaurant called Roister in my adopted hometown of Chicago. It was winter 2018 and I had just moved to the city. My wife and I had lamb chops that were wood fired over an open hearth and finished with an eggplant puree and roasted root vegetables, as well as a 2016 Monte Rio Cellars Syrah. The wine highlighted the earthy nature of the dish and gave it a pleasant spiciness like fresh cracked pepper. I go back about once a month."—Owen Huzar, Wine Advisor
Curious for more?
Subscribe to our weekly editorial digest and get a curated mix of stories straight to your inbox.