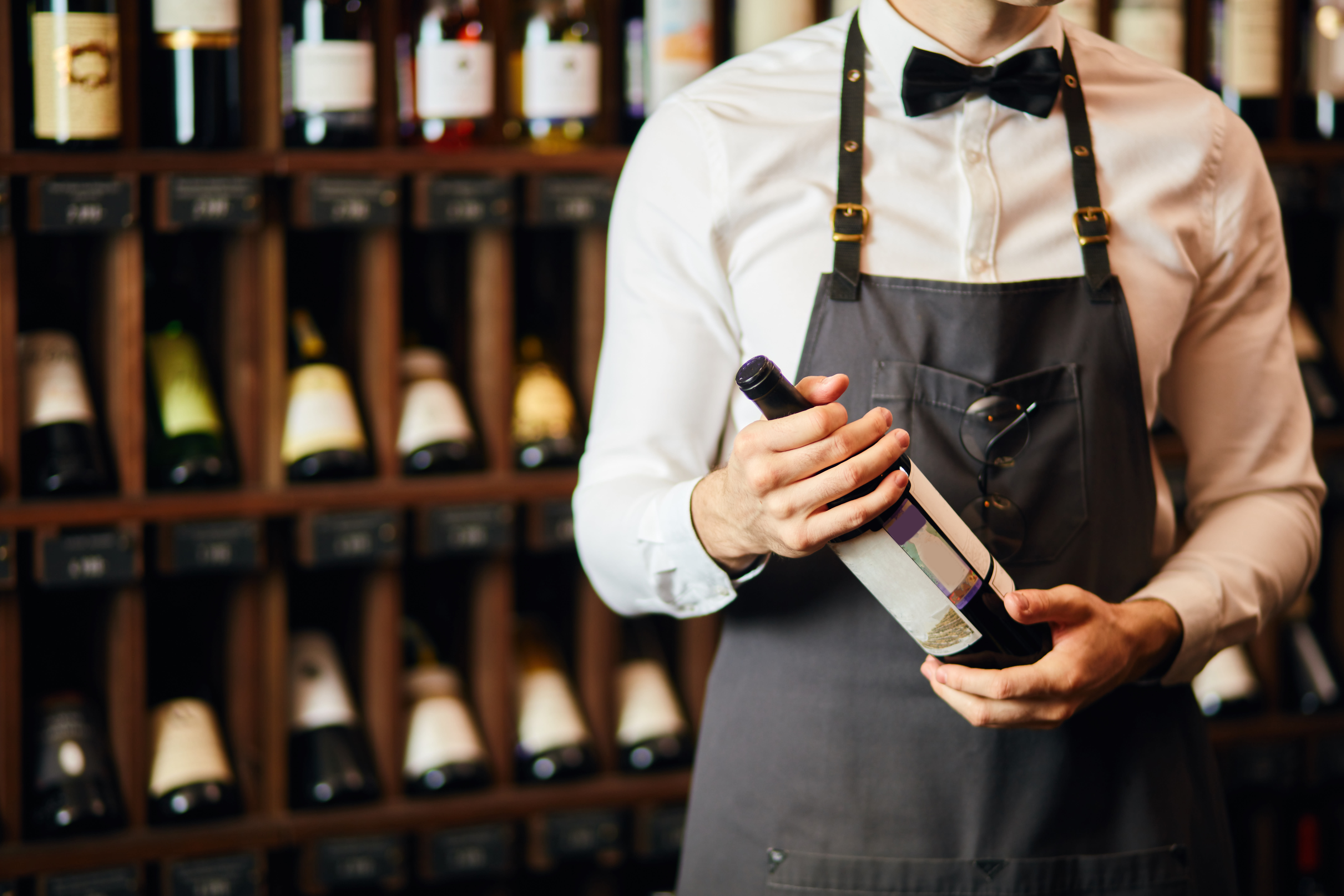 Being handed a wine list at a restaurant or bar can be nerve-wracking; trying to make a selection can feel akin to deciphering an ancient scroll. You want something delicious to drink and you don't want to break the bank—you didn't sign up to be a code breaker, right?
Take a breath and worry not. Ordering strategically off a wine list doesn't require knowing vintages, a familiarity of the famous domaines or houses, or the hierarchy of vineyards. Instead, keeping a few basic principles in mind will help you easily navigate any list with ease.
Make the Somm Your Ally
Even the most expert among us won't know a particular list as well as a sommelier or wine director —that's just a fact. So put your ego aside and don't be afraid to ask questions such as: what's exciting on the list right now? Chances are the sommelier will point to a lesser-known wine, possibly from a small producer, or maybe a back-vintage that's drinking well at the moment. Also, don't be afraid to lay your cards on the table. Be up front about basic parameters like budget and what you like and don't like. A sommelier isn't there to judge or turn his nose up about your tastes, he's there to guide your selection and find a wine that checks all your boxes.
Embrace the Unexpected
Restaurant mark-up on wine in the U.S. is typically two to three times the wholesale price. Wine directors will often use that margin in between as a way to guide sales, a fact that you can use to your advantage. Well-known grapes coming from blockbuster regions will always be in demand, so restaurants can charge more for them. Long story short, if you want that famous Napa Cabernet or the Grand Cru Burgundy, you're going to have to pay for it.
Wine directors will also use the margins to benefit their darlings—those bottles from unexpected places and grapes that have really caught their attention. Many see these wines as ways to offer their guests value, and they'll often use the pricing to steer customers toward them.
If you're really in the mood for your favorite famous grape or region, consider flipping one side of the equation. For example, if you're craving a French Pinot Noir, look for one from someplace other than Burgundy, like Sancerre or Alsace. Because these areas are not as famous for their Pinots, the price tag will likely be considerably lower, and the wines are still very compelling.
Be Adventurous
See a grape or region that makes you go, "Hmmm?" That bottle is probably on the list because someone really loves the juice inside. Even a country that's as renowned for its wines as France has up-and-coming and relatively unknown regions. The Jura, Savoie, Ardèche, and Cahors are just a few of France's lesser-known areas, and they're producing wines that are intriguing and extremely food-friendly.
The same thing goes for grapes. There are many you might not have heard of that make fantastic alternatives to the usual suspects. So go on and order that Aligoté, Picpoule, or Trousseau—or at least ask about them. The somm will probably be thrilled to talk about them. To make things even easier, more and more wine lists are featuring sections dedicated to uncovering hidden gems. If you're handed a list like this, consider skipping right to that section.
Look for "All-Purpose" Styles
Choosing one bottle for a whole table can be tricky, especially when one person is ordering seafood and another is ordering steak. There are wines that are particularly known for their pairability with a wide variety of foods, and keeping a few of these in mind can help you navigate these awkward situations without breaking a sweat. Don't overlook rosés and skin-contact white wines (e.g., orange wine). These styles have great versatility, specifically because they display attributes belonging to both red and white wines. Sparkling wines also have the ability to pair with just about anything. They're absolutely not just for toasting and apéritif.
Know a Few Go-To Regions
Certain regions are also lauded for their versatility. The white wines of Alsace, for example, work well with everything from lighter fare to more substantial dishes with cream sauces, pork, or veal. On the red side of things, the Beaujolais Crus can work just as beautifully with a burger as with a piece of salmon. The entire Loire Valley is filled with both white and red options that are regarded for their pairing prowess. As an added bonus, all of these regions are hotbeds of value and boast many conscientious producers working in sustainable ways. Food-friendliness, value, and sustainability make for an unbeatable trifecta!
Now that you've committed this all to memory, you're ready to attack your next wine list with confidence and flair. As a final tip, remember that this is one situation where fortune (and value) definitely favors the bold.
Curious for more?
Subscribe to our weekly editorial digest and get a curated mix of stories straight to your inbox.