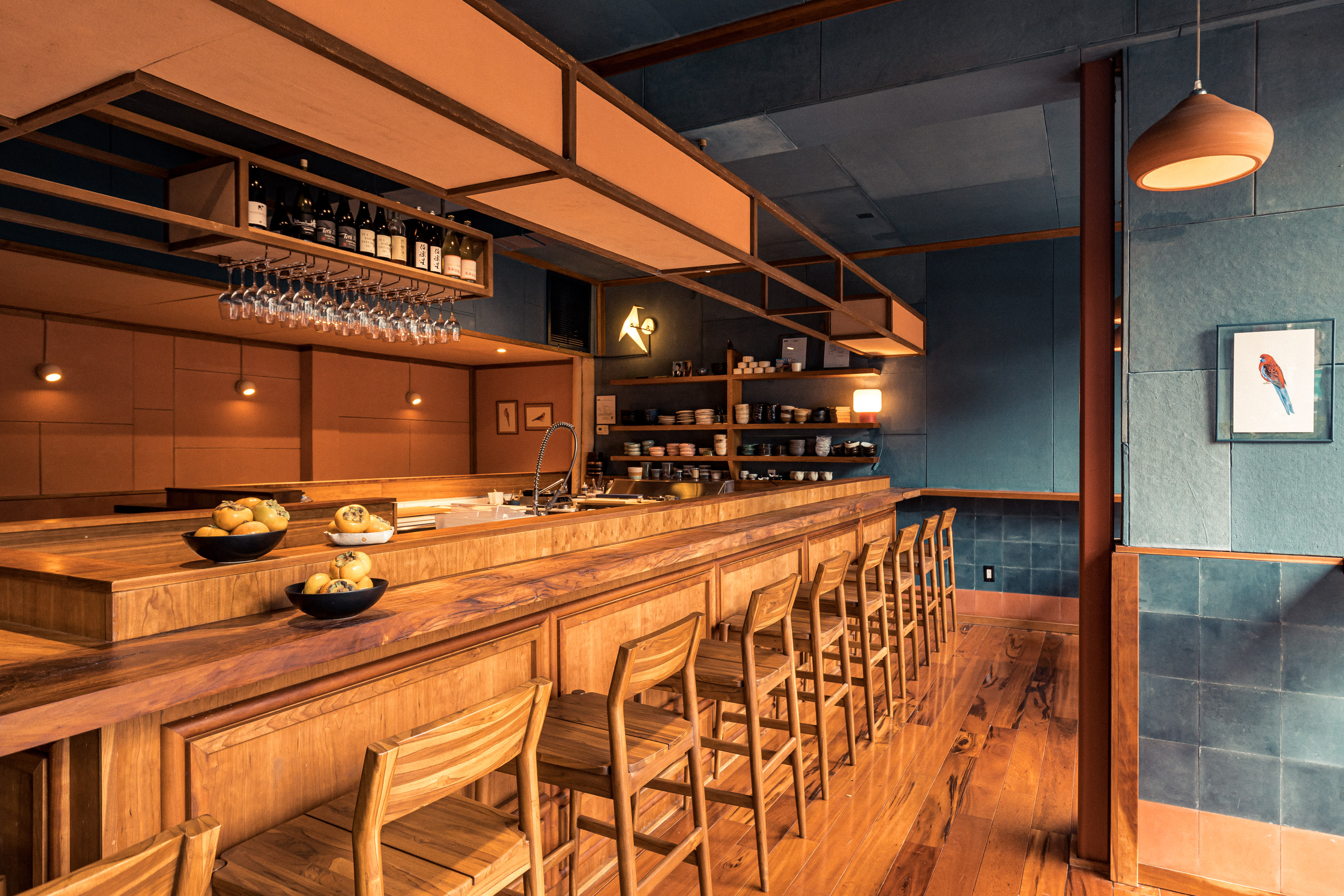 With the explosion in popularity of natural wine, it's never been easier to find sustainably made bottles, particularly in big cities like New York. And not just in places you'd expect, like trendy wine bars, vegan eateries, and indie wine shops. In New York City, sustainable wines can be found in a smattering of unexpected places—from a Michelin-starred Korean restaurant and a Parisian-style café to a community-minded performance venue. Here are our 8 favorite spots to drink natural, organic, and biodynamic wine in New York City.
Don't feel like going out? Save a spot in one of our Experiences to discover the world of sustainable wine, right from your sofa.
The Four Horsemen
It can take weeks to reserve a table at this Michelin-starred natural wine bar and restaurant, co-owned by LCD Soundsystem frontman James Murphy. But its impressive range of more than 650 natural wines is worth the wait alone. Beyond their extensive selection from France and Italy, there are also gems from more underrepresented places like Canada, Slovenia, and Georgia.
Rosella
At this newly opened East Village sushi spot, sustainably sourced seafood shares the spotlight with a curated roster of low-intervention wines from U.S.-based vineyards like AmByth Estate in Paso Robles, California; Chronicle Wines in the North Fork of Long Island; and Rooftop Reds, a working vineyard on a Brooklyn Navy Yard roof. Even the physical bar was constructed with sustainability in mind: the sushi counter was sawed from the trunk of a 40-foot tree that came toppling down in Brooklyn during Hurricane Sandy.
Café Kitsuné
At this West Village café-bar-bistro—a spinoff of the popular Parisian coffee shop—hip 20- and 30- somethings sip biodynamic wine in a gleaming space with black woven bamboo chairs, velvet banquettes, and mirrored surfaces. Your order: a slice of chocolate and orange tea cake with a glass of "En Equilibre" Riesling from biodynamic Alsatian winemaker Christophe Lindenlaub.
Atla
Chef Enrique Olvera's casual, all-day restaurant in NoHo pairs bites like flaxseed chilaquiles and tacos al pastor with a fabulous selection of natural wines, including a handful that are made in Mexico. Our recommendation: the tannic and spicy Palomino 2017 from La Casa Vieja, a 120-year-old dry-farmed estate in Mexico's Valle de Guadalupe.
LaLou
This is a detour-worthy restaurant masquerading as a casual neighborhood eatery. The bright space has understated interiors and a straightforward yet stellar mix of shareable plates like crab toast and charred asparagus with hazelnuts and anchovy. Then there's the terrific wine list—we're talking 150+ bottles and by-the-glass options, including selections from VIVANT producers like Domaine Jo Landron, in the Loire Valley, and Burgundy's Antoine Lienhardt.
Public Records
It's hard to categorize this multi-purpose venue, which comprises a vegan restaurant, performance space, community hangout, zine shop, and nightclub—all housed within a soaring red-brick building on the tip of Brooklyn's Gowanus Canal. It's the kind of place to spend an entire afternoon, listening to reggae-funk playlists, noshing on plant-based fare, and sampling biodynamic wine from Georgia, France, Italy, and the U.S.
Rhodora
This zero-waste natural wine bar is trailblazing in more ways than one. Among the gadgetry in its kitchen include a composter, a dishwashing machine that electrocutes salt into soap, and a cardboard shredder. There are no trash cans anywhere, including in the bathrooms, and all suppliers ship their goods in plastic-free packaging that can be recycled or composted. Sustainability initiatives aside, the food and wine are also crazy good. Inspired by Spanish and Portugeuse tapas bars that dish up conservas (imported seafood preserved in brine or oil and served in a vintage-style tin), Rhodora serves oysters, preserved fish, antipasti, and local cheese—plus 100+ sparkling, white, orange, and red wines. Bottles are recycled and corks are donated to ReCork to be repurposed into shoe soles and yoga blocks.
Cote
This Michelin-starred restaurant serves Korean barbecue in a dimly lit space that vaguely resembles a nightclub. It's a great spot for a date—you and your partner will sit in a U-shaped booth and grill prime cuts of rib-eye, sirloin, and other dry-aged meets right from your table. The wine list is one of the city's best, featuring 1,200+ options from small, sustainable producers, with a focus on wines made by women and BIPOC.