Curious
It all starts with that first taste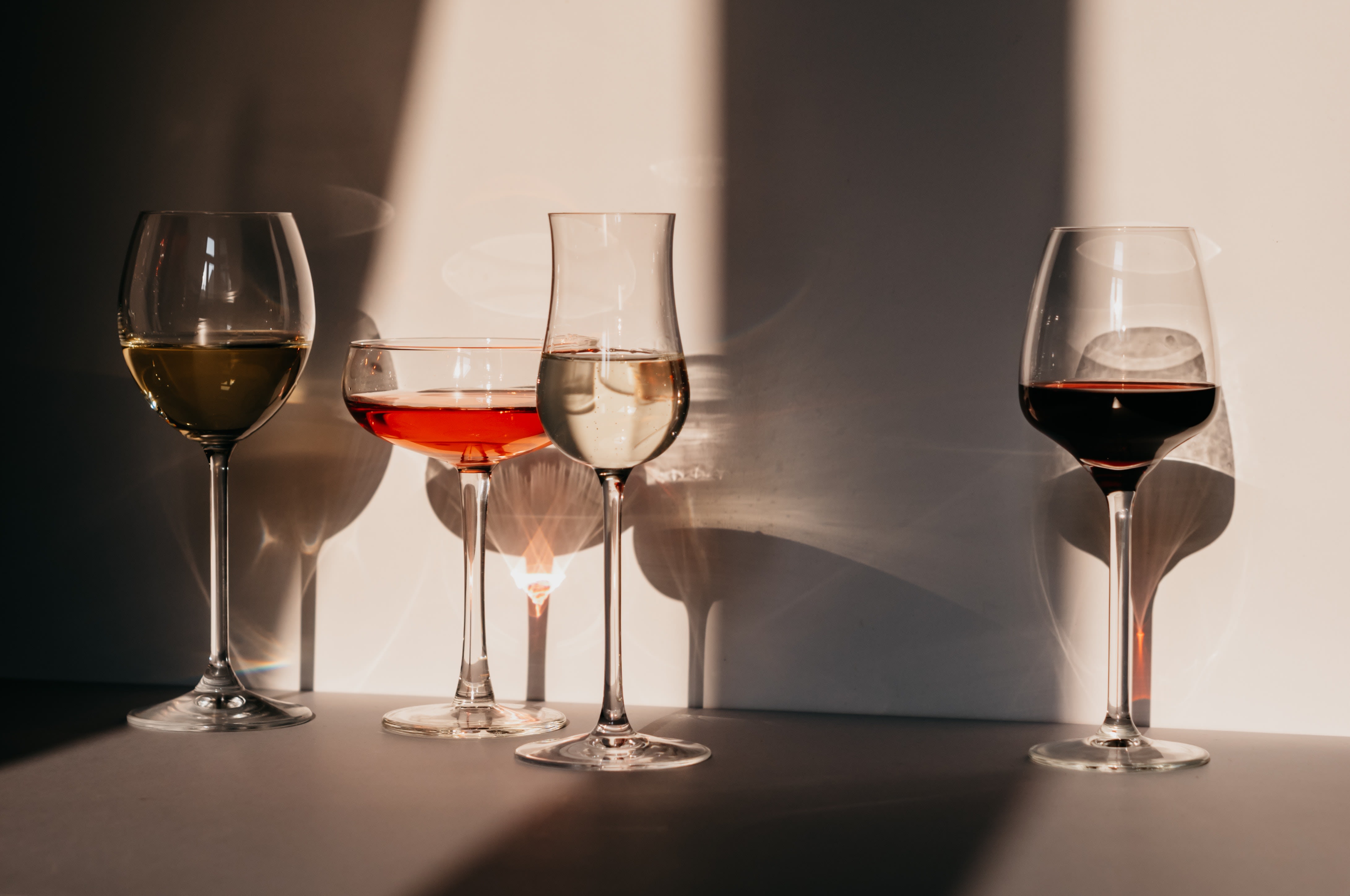 Food & Wine  /  Sept 10  /  BY Danielle Sovereign
If You like This, Drink That: Alternative Wines to Try
From time to time we all get stuck in a wine rut, reaching for the same tried-and-true Chardonnay whenever we're thirsty. There's nothing wrong with having favorites, of course. But if your cellar is getting a bit stale, allow us to pry that beloved bottle from your grasp and replace it with something that'll excite your tastebuds. Here are a few alternative wines to try.
Like Chablis? Try Muscadet
If you enjoy Chablis-style Chardonnays—crisp, dry, with a lean minerality—you are probably going to like Muscadet, a light-bodied, bone-dry white from the Loire valley. Muscadet is a bit higher in acidity than Chablis and less fruity. Made from the Melon de Bourgogne grape, which thrives in cooler, maritime climates, Muscadet pairs exquisitely with mussels, oysters, and shrimp. 
VIVANT producer Jo Landron is an expert in this style of wine and understands the distinctive terroir of Muscadet. We highly recommend pairing his 2019 Amphibolite with your favorite seafood dish.
Like Chardonnay? Try Sémillon
Maybe Chablis isn't your style, and you prefer buttery, full-bodied Chardonnays. If so, try another structured, white wine with medium acidity: Sémillon. Like Chardonnay, Sémillon is known for its buttery richness and roundness. You might recognize Sémillon as the Bordeaux white grape in the famous sweet wine, Sauternes. We recommend sipping Château Guiraud's 2015 Sauternes with glazed pork or a dessert of ripe peaches and nectarines. 
Though Sémillon is mainly grown in Bordeaux, VIVANT producer Mas de la Dame, in Les Baux-de-Provence, blends Sémillon into one of their stunning cuvées, the 2018 Coin Caché White. The wine is a must-try, especially if you want to try a drier style of Sémillon: It's a unique blend of 52% Roussane, 22% Sémillon, 16% Clairette, and 10% Grenache Blanc.
Like Champagne? Try Pétillant-Naturel
If you haven't heard the latest buzz around Pétillant-Naturel (or Pét-Nat) then you must be taking a hiatus from social media, because it's all anyone is talking about. Champagne's prestigious place in the hierarchy of wine can't be usurped, but that hasn't stopped its older, funkier cousin from stealing the limelight this year. 
If you love Champagne, you are probably used to sipping bubblies made with the Méthode Champenoise, where yeast and sugar are added to a dry, still wine, to cause a second fermentation, producing the famous bubbles. Pét-Nat is produced using the Méthode Ancestrale, which is still used all over the world and is a far more ancient process. In this method, partially-fermented wine is bottled and the first fermentation takes place in the bottle; the resulting carbon dioxide creates the bubbly effect. 
This ancient method is regaining popularity in France, and one of our producers, Domaine de La Grange Tiphaine, makes all of its Chenin Blanc sparkling wines using this method. Pét-Nats are known for being a little less bubbly, but more aromatic than traditional sparkling wines.
Like Pinot Noir? Try Gamay
Let's face it, Gamay gets a bad rap. As the dominant grape variety in Beaujolais wine, it has the reputation of being Pinot Noir's unsophisticated, low-brow cousin. However, if you want a perfect red wine for sipping in warm weather, Gamay is the grape for you. It produces wines with more floral notes on the nose than Pinot Noir, and these wines tend to be lighter in color and in body. Beaujolais, especially, are perfect wines to pair with creamy cheeses, roasted poultry dishes, and even tofu!
Gamay is also a highly versatile grape. If you try a Gamay-based wine from the cooler Climate in Touraine, in the Loire Valley, it can often be extremely tart and fruity. A Beaujolais or Mâconnais Gamay, however, is often a softer, low-tannic wine with notes of cranberry and other red fruits.
Like Cabernet Sauvignon? Try Mourvèdre 
Cabernet Sauvignon drinkers are not the easiest to impress. They want a full-bodied, peppery red wine that can stand up to a thick cut of beef or a hearty mushroom-based dish. If this sounds like you, you will not be disappointed by Mourvèdre, a full-bodied, high acidity wine that is cultivated in both Spain (where it is known as Monastrell) and in Bandol, France. 
Mourvèdre is also used as a blending grape in the Rhône Valley, and, like Cabernet Sauvignon, only improves with age. If you want to try Mourvèdre for yourself, we recommend Domaine de La Bégude's 2015 Red, which is 90% Mourvèdre and 10% Grenache Noir. 
Hopefully we've convinced you to try some of these alternative wines, at least to see how they measure up to your tried-and-true favorites.
Curious for more?
Subscribe to our weekly editorial digest and get a curated mix of stories straight to your inbox.