Curious
It all starts with that first taste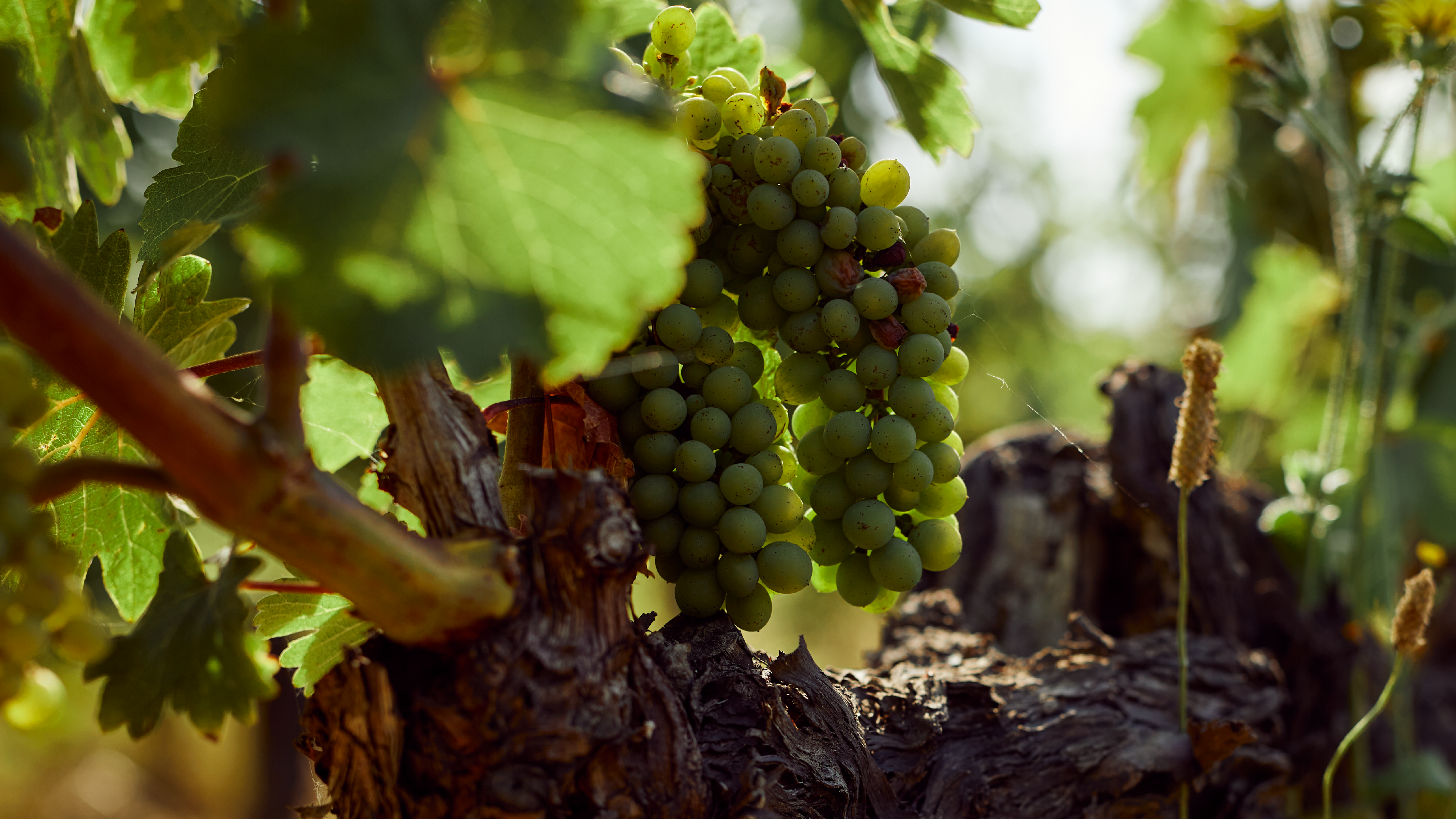 News  /  Jun 11  /  BY Tristan Roznowski
Why Winemakers Love Chenin Blanc
For many wine lovers, choosing a favorite grape variety is akin to choosing a favorite child. But Chenin Blanc is a grape that tends to unite aficionados everywhere. 
The refreshing white variety from France's Loire Valley is a chameleon. Its high acidity makes it versatile enough to shine in a range of styles, from dry-refreshing to medium-sweet and sparkling wine made using the traditional method. 
While Chenin Blanc is grown all over the world—notably in South Africa, the global leader in Chenin production, and California, which makes modestly-priced Chenin for the mass market—the Loire Valley continues to set the gold standard. This is partly due to the region's calcareous clay and limestone-based Tuffeau in the soils, the latter of which was used to construct the walls of castles like Chambord and Chenonceau. These soils impart acidity, promote soil drainage, and retain heat (which helps to ripen grapes). 
The Loire is especially known for its sweet Chenin, which is characterized by an aromatic profile of ripe fruits, honey, and a lingering minerality. These wines benefit from the region's long growing season, as well as regular and measured heat. Winemakers can play around with the grape's signature acidity by harvesting at different times of the year and collecting bunches with more or less sugar and acid compounds. Even wine from overripe grapes aren't bracingly sweet; the grape's high-sugar concentration is tempered by its high acidity, so these Chenins rarely taste saccharine. 
Grab a glass of your favorite Chenin and get ready to discover why this variety is the sweetheart of many of our VIVANT winemaking partners. 
Domaine La Grange Tiphaine
Chenin reigns supreme around the central Loire Valley commune of Amboise. So it's hardly surprising that local winemakers Coralie and Damien Delecheneau of Domaine La Grange Tiphaine have a special affinity for the grape. "Chenin reminds me of the  Queen song Bohemian Rhapsody," says Coralie. "It's multi-faceted, accessible and lyrical. It's classical, hard rock, and pop. Everyone gets something different out of it."
Inherent to Chenin's versatility is its pairability with a wide variety of foods. "Our Clef de Sol goes well with everything aside from red meat," notes Coralie. "You can drink it on its own, but it will also pair delightfully with vegetables or fish. It's a wine that doesn't saturate the taste buds or overpower the flavors of the dish."
Domaine Arnaud Lambert
VIVANT winemaker Arnaud Lambert speaks effusively of Chenin Blanc. For him, it's a grape variety that produces high-quality wines with unique taste profiles. "Chenin produces chiseled wines with a natural freshness," he says. "It delivers well-defined aromas and sharp acidity in the mouth." Lambert harvests the grape at different times to produce a wide variety of Chenin styles. For the ideal pairing, he recommends seafood: "A Chenin that has been aged for two to three years will elevate a dish like crab and coriander ravioli. Yum!" 
Domaine Emmanuel Ogereau
The Chenin grape has traveled all over the world, but at the end of the day, it's inextricably linked to the Loire Valley. That rich history drives Emmanuel Ogereau's passion for the variety. "My family has produced Chenin for five generations," he says. "It's our only white grape variety, and it's been grown in Anjou"—the territory where his winery is based—"for a thousand years. Chenin is an extraordinary vehicle of terroir. It expresses a place in a singular way."

Domaine des Roches Neuves
"Wine lovers have just started to discover dry Chenin," notes Thierry Germain. "In the 1990's, people didn't grasp the value of its unique lingering acidity. Now vines are being planted in regions that have historically produced red wine because of high demand." Germain's estate sits atop soils rich with limestone, clay, and sand; one of the reasons he loves the variety is because it expresses the uniqueness of his terroir in surprising ways. "Our Chenin is different each time but it shows constant freshness," he says. "We have this salinity which revives the palate and a freshness that endures whether we pick the grapes early or late in the season." 
Experience the versatility of the region by ordering a Tasting Kit that brings the Loire Valley to your door.
Curious for more?
Subscribe to our weekly editorial digest and get a curated mix of stories straight to your inbox.