Curious
It all starts with that first taste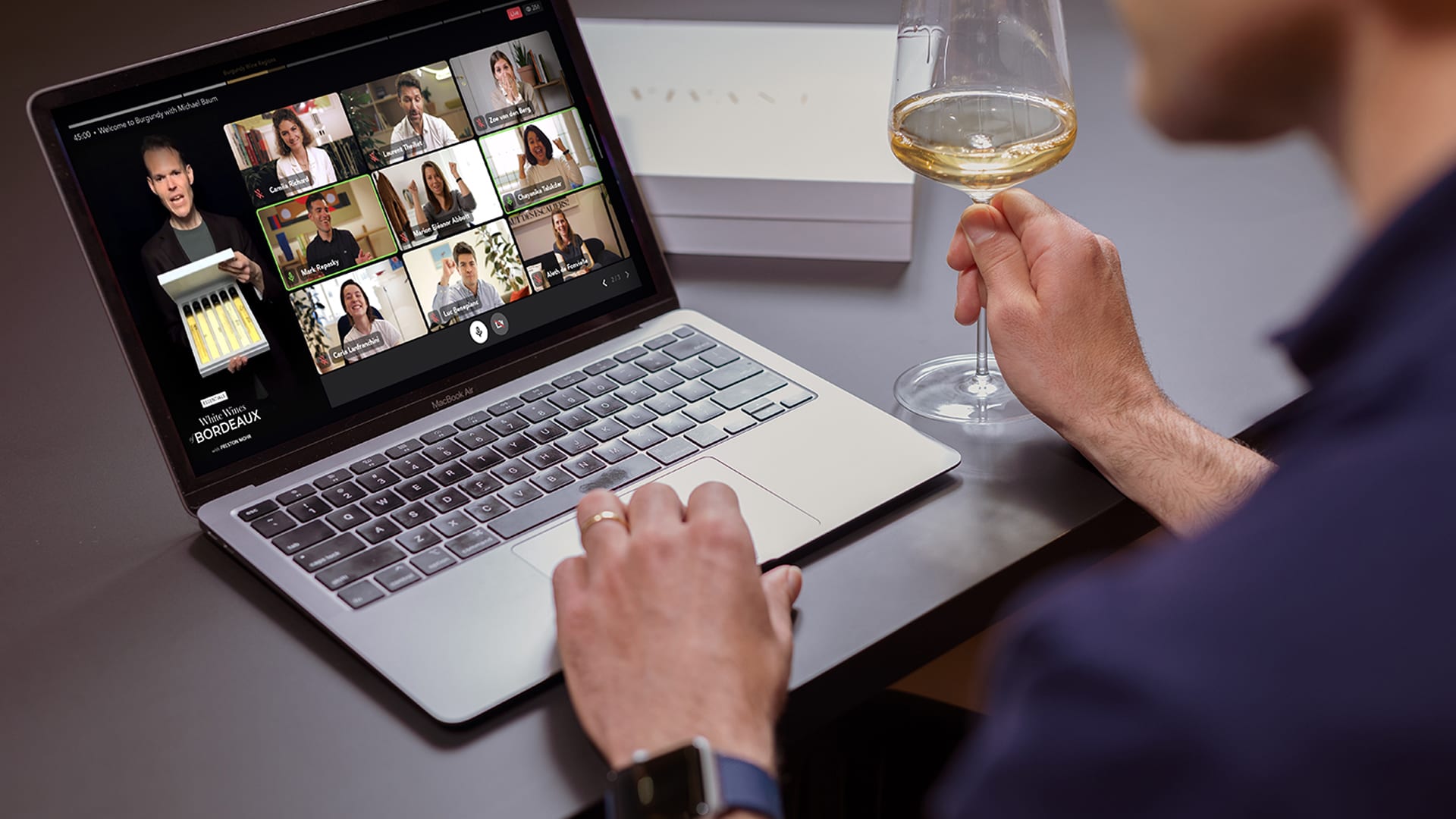 News  /  May 20  /  BY VIVANT
Introducing Private Events
After more than a year of working remotely, many of us have adapted to a "new normal." We take meetings from our bedrooms, give presentations in sweatpants, and "commute" between our kitchens and home offices.
And while some companies are itching to bring employees back into the office, many have pivoted to a fully remote or hybrid model of work. According to a recent report by benefits consulting firm Willis Towers Watson, employers expect nearly 2 in 5 employees will still be working remotely at the end of 2021.
For all the upsides of remote work—reduced environmental impact and increased personal savings, among them—there are obvious downsides. Arguably the biggest challenge of all is maintaining a strong work culture at a distance. 
Enter VIVANT's new Private Events feature, which helps companies  bring together their remote team members in immersive and engaging Live Experiences. We know firsthand at VIVANT the difficulties of team-building with remote workers.
"Building a remote work culture is challenging. It requires managers to be much more proactive," says Michael Baum, CEO & Founder of VIVANT. "Our Private Events take team members to wine regions around the world, where they experience different cultures and meet the most inspiring people. It's a great way to bring everyone together and energize your team."
Travel to wine regions around the world, meeting organic and biodynamic winemakers, and taste their sustainably made wines alongside an expert wine advisor in a Live Experience—all while interacting with your colleagues. The Private Events are designed to promote active engagement as well as healthy competition between coworkers. You'll have fun earning Wine IQ points, climbing the leaderboard, and building your tasing skills with the Interactive Tasting Method, which you won't find anywhere else. 
VIVANT's Private Events are fully customizable to meet your team's interests, needs, and wine knowledge levels. Want an insider's tour of the Loire Valley? Or to meet a colorful cast of winemakers in Champagne? We'll handle the introductions—plus send out the invitations and Tasting Kits. So all you have to do is show up and have fun! 
"VIVANT's Private Events provided a great experience for our members to have deep insight into the world of wine! It was an impressive experience from start to finish," said Sofia Ferrario, Community Lead at WeWork in Barcelona. "Our members were able to join from across Europe and spend quality time together during a private Food & Wine experience."
Murray Baum, EMEA Area Vice President at Splunk said, "We celebrated with the team at the end of a great sales quarter. VIVANT allowed us all to be together and share a moment unlike any other. We learned, laughed and challenged each other."Love it or hate it, remote work is here to stay. So skip the dress-up Zoom gatherings and happy hours and invest in a team-building exercise that your team actually wants. 
Learn more about VIVANT's Private Events here.
Curious for more?
Subscribe to our weekly editorial digest and get a curated mix of stories straight to your inbox.