Curious
It all starts with that first taste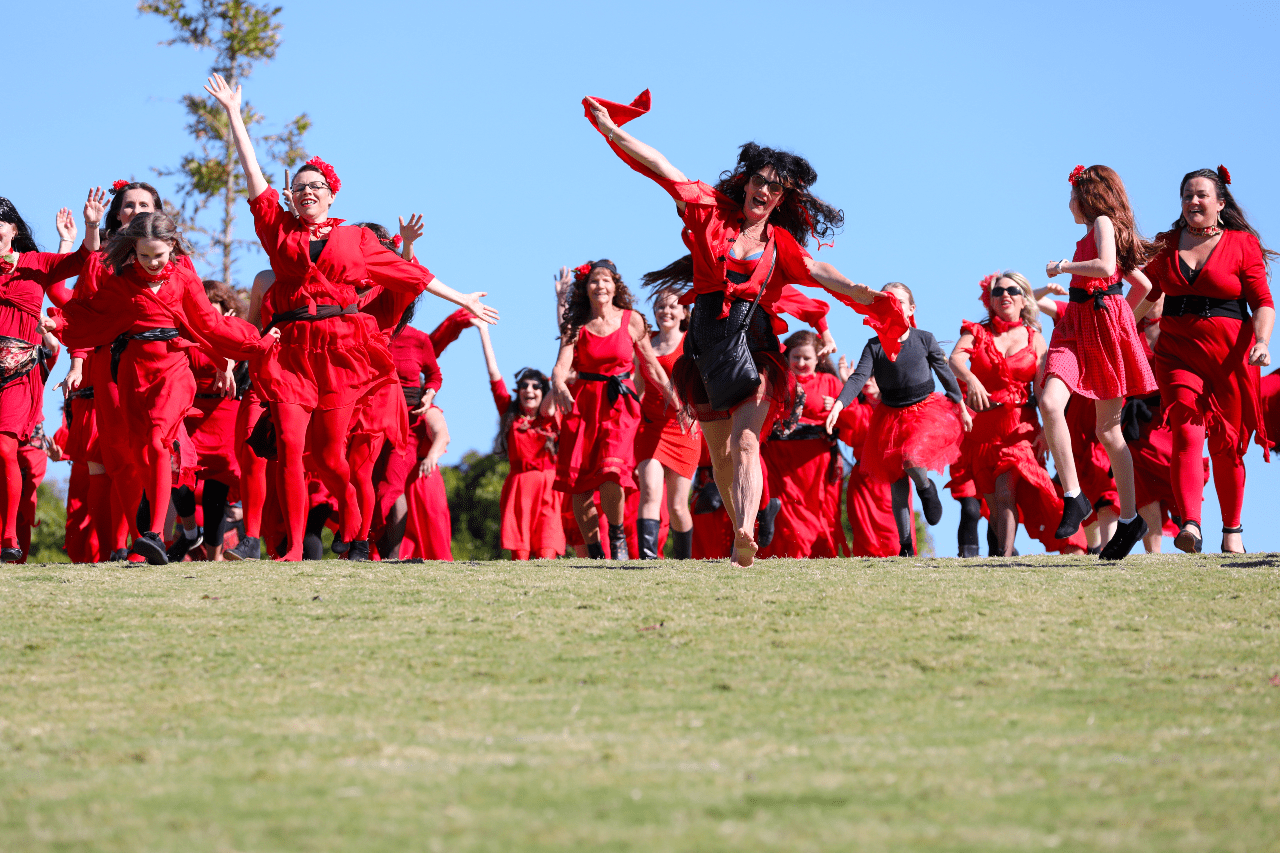 News  /  Jun 20  /  BY Jez Fielder
Music and Wine: how the evocation of memory brings vines and vinyl into the same space
Kate Bush is number one in 2022.
It's the logline of a futuristic movie from the 80s, surely? Well, now it's a fact.
There are a number of reasons why Running Up That Hill has been wheeled out to give Ms Bush her first ever US top 10 hit.
Firstly, and perhaps most importantly, it's good. Like much of Kate Bush's catalogue it is screamingly original but hauntingly catchy and innovatively produced.
Secondly, it has flown back into the public consciousness due to its placing in contemporary popular culture via a successful streaming show.
Finally, and the most pertinent to this article, it reminds a good deal of us of a sound we know. A sound we've forgotten that we like. And that's powerful.
Why do we like certain songs?
I get a kick out of discovering new bands but I get an entirely different kick out when I hear something I used to love that I've neglected to playlist. That's pure dopamine.
A study by Alexandra Lamont, Professor in Music Psychology at Keele University in the UK, found that children recognize and prefer music they were exposed to in the womb a year after they are born. But does it last? The culture one is born into will always have an effect early on. After all, you can't form an attachment to music that you don't hear.
But Lamont also, crucially, asks: is there an underlying mechanism that promotes an increase in both preference and remembering for our adolescent years?
We can't say that the viewers of Stranger Things are all people who were teenagers in the 1980s, nor is it the case that Kate Bush's rocket up the download charts this month is because the music buying public are mostly in their 50s.
The Netflix smash is an extended billet doux to eighties culture, and much of the pop music written and produced during that time was - and I'm avoiding a value judgement here - in many cases interestingly melodic and dynamic while being somewhat universally accessible. If the 70s and 90s were focused on genres driven by rhythm (Disco/Techno), the 80s could be said to have been driven by melody and modulation. You are more likely to remember a melody than a beat, notable exceptions such as Enigma's 'Sadness part 1' and Stevie Wonder's 'Superstition' aside.
Ownership of genre
During our teenage years it's natural to want to belong. Music is the first area that offers you clear categories with which to identify.
Cliques are formed, uniforms are worn that become badges of affiliation, and you begin to earn money that you spend on merch, on albums, on concert tickets. Everything is reinforced. You become what you love. My 'uniform' comprised of cowboy boots, a CND bandana, and purple lipstick, but we all have our cross to bear.
In some cases you will make music yourself that resembles the affiliation you wish to share with the world, or at least people who also wear the same uniform.
And 10, 20, 30, 40 years on, you still can't exorcise that genre, that style, because it's still part of you, part of your history, and therefore part of your brain.
Why restaurants charge so much
This may seem like an incongruous sub heading. But bear with me.
The other area where memory is evoked constantly, is the world of gastronomy. Food and wine can provide the most thrilling and unbidden shortcuts to emotive moments from one's past. Many people talk about the smell of 'freshly baked bread' as being super-evocative.
Chef Heston Blumenthal's The Fat Duck restaurant in Bray, UK, (click here to learn more about one of our partner bottles on their wine list) created an entire menu based on the evocation of memory, with nostalgia and emotion at the forefront of the experience. The cost seems exorbitant, yes, but what they are offering is time travel.
The customer is asked a series of questions during the booking process about past events in their particular lives. Those responses are then woven into the fabric of the experience, leading very often to emotional reactions in the restaurant. Neuro-gastronomy at its finest.
Similarly, wine can transport you back to specific moments, celebrations etc. Weddings typically feature a 'special bottle' that, meany years later, brides and grooms have never forgotten. Wine can be the signature flavour of a holiday that meant a lot to you, or a landmark birthday where a friend or loved one 'splashed out' on a bottle that knocked you sideways.
Together then, Music and Wine are a true force. Both can stay with you and continue to have meaning, as well as changing the chemical make up of your brain.
Several studies have found that alcohol stimulates dopamine-releasing neurons in an area of the brain known as the nucleus accumbens. Listening to music you like has a similar effect. Pairing the two would theoretically create a huge dopamine release, making you feel incredible.
Music's effect on the taste of wine - meet the DJ Sommelier
Playing music while tasting wine has been scientifically proved to make a difference to the drinker's perception in the major wine tasting areas of sweetness, acidity, body and intensity. Moreover a change in the mood of the listener, caused by a change in the music being heard, can also heighten perceptions of flavor.
In Bordeaux, Frederic Beneix is a DJ Sommelier. That's right.
Beneix holds soirees for groups of enthusiasts who wish to understand how music can pair with wine. For each wine he plays a selection of tracks on vinyl (for many, the purest form of playback). The group then decides together which piece of music is the best illustration and accompaniment for the chosen wine.
Beneix began these experimental evenings years ago. He began the hard way by attempting to actually match vintages. The genesis of the idea came to him while in West London at a bar run by a guy with an immense vintage wine collection. So when they took the vinyl out of the sleeve and played 1961's Teo by the Miles Davis quartet featuring John Coltrane, they were able to lay their hands on a 1961 Petrus to pair with it. "Complexity, sensuality, vivacity, harmony and richness," says Beneix. "They are present in both."
"The joy of pairing music with wine of the same vintage is that you have a ready made culture right there. There's something unique to each year in music as there is in wine," Beneix continues. "Obviously it's not so easy the older you get to find the right vintages but we try to approximate as much as possible, and if it's not possible at that moment, we think about the complexity of the wine's structure, the mood of the piece, the tension, vivacity or melancholy that we can hear and try to find that in a wine."
Pierre-Henri Rougeot is a VIVANT partner winemaker in Burgundy, and he's a firm believer in wine's ability to refer back to one's own private history.
"Wine tasting is all about memories," he says. "So when you put your nose in the glass, you're remembering some aromas and flavors from your past, and you have your own interpretation."
Rootstock 2022
There are arguments abound after the sudden re-emergence of Kate Bush in the charts, arguments suggesting that old music could be killing new music. Certainly from the scientific evidence above, older, more familiar tracks could possess an inherent advantage, given the right scenarios and a decent following wind. But we have an antidote for this.
On July 9-10 2022, the online festival for new music, Rootstock, is partnering with VIVANT to continue this theme of pairing music and wine and to support new independent artists.
This year ROOTSTOCK features THREE stellar European headliners. Each artist's performance has been paired with an exquisite organic and biodynamic wine from our partner VIVANT and will be delivered to you in time for the festival.
Twenty Artists Awards nominees have been selected to rock it out for prizes at this year's festival (this includes financial support as well as industry mentoring), so go ahead and subscribe to our YouTube channel to vote for your favorites and help them on their way to success.
Listen, taste, and immerse your senses with ROOTSTOCK!
Curious for more?
Subscribe to our weekly editorial digest and get a curated mix of stories straight to your inbox.