Curious
It all starts with that first taste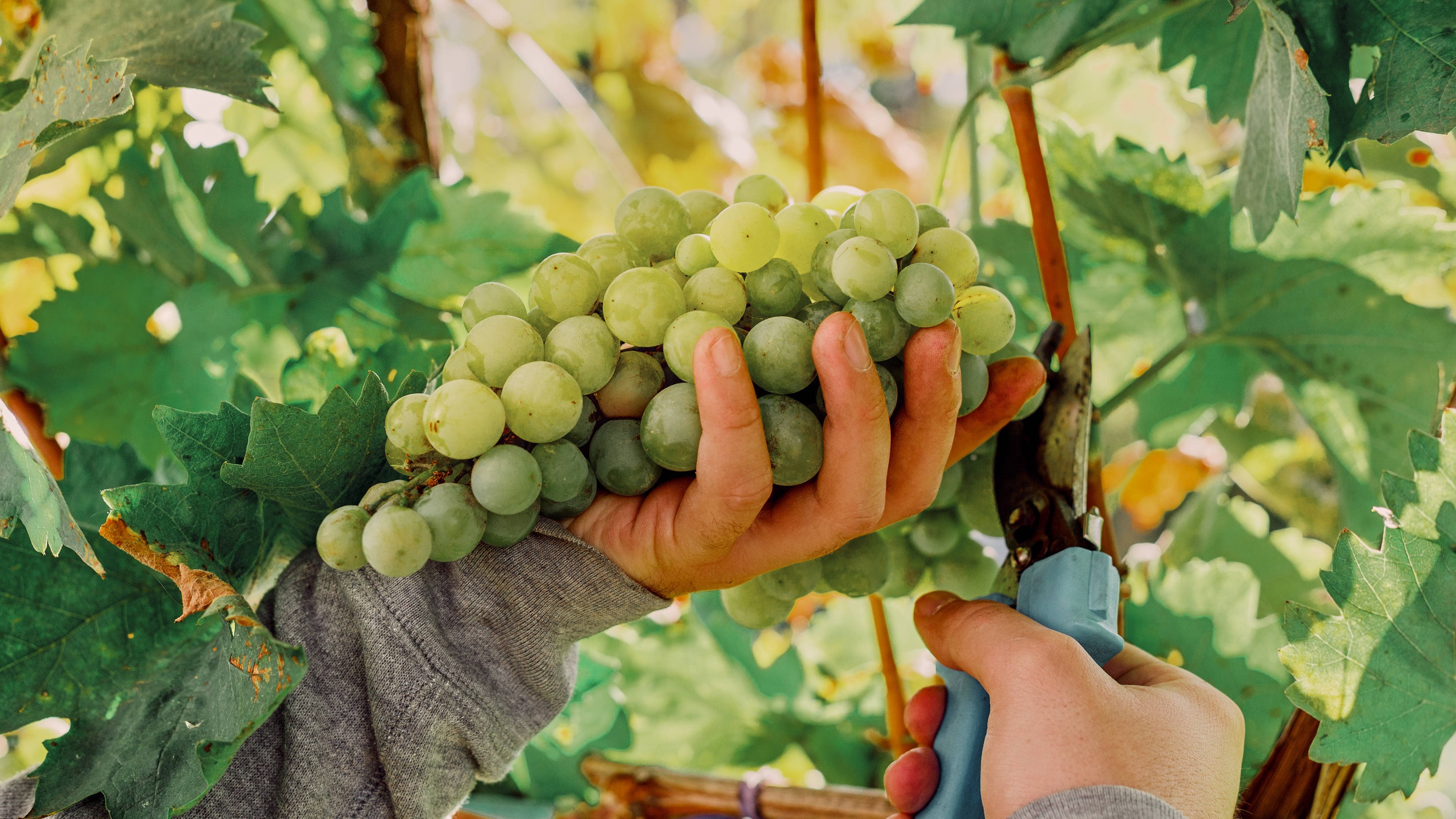 News  /  May 6  /  BY Siobhan Reid
The Bottles We're Uncorking on International Sauvignon Blanc Day
Sauvignon Blanc is at least 500 years old, but the aromatic white wine—which gets its name from the French words sauvage (wild) and blanc (white)—didn't explode in popularity until about the 1980s. That's when New Zealand started producing its own exuberant take on the French grape variety, which originated in either the Loire Valley or Bordeaux, where it is commonly blended with Sémillon. Today, the Loire Valley is the top reference for Sauvignon Blanc in France. You can find expressions of this grape in major wine regions around the world: Australia, California, Chile, South Africa, and elsewhere. Its global success is a testament to the wine's consistency, affordability, and zesty, mouthwatering taste–hence its "summer in a glass" reputation.  
The flavors and profile of Sauvignon Blanc varies from region to region: France's Loire Valley tends to produce wines with bright citrus and bracing acidity that can give it a little bite, and often show mineral and smokey notes. While New Zealand's Marlborough region is known for its grassy, more herbaceous quality. Personally, we love them all—and on International Sauvignon Blanc Day, you can bet we're uncorking a bottle (or two). To celebrate this crowd-pleaser, let's take it back to France where it all started. Here are our favorite organic and biodynamic picks for the occasion. 
Vincent Pinard Chêne Marchand 2018
Chalky soil tones and white fruits mingle in this crisp, aromatic white from the Loire Valley Sancerre estate Domaine Vincent Pinard. Mineral yet fleshy, with a nice acid thread holding it together, this is a perfect companion for seafood, sushi, and cheese. 
Domaine Philippe Gilbert Les Chandelières Blanc 2015 
With a similar terroir to Sancerre, the Menetou-Salon appellation in the Loire Valley offers a tremendous value-to-flavor ratio. This complex Sauvignon Blanc is aromatic and expressive, with notes of grapefruit and a long, elegant finish. 
Château Haut-Bergey Blanc 2016
This full-bodied Sémillon-Sauvignon Blanc blend from Bordeaux has notes of white fruits, citrus, and white pepper that resolve into a mineral, saline finish. Drink it with light seafood and summery salads. 
Domaine Philippe Gilbert Hors Sujet 2018
Whereas Sauvignon Blanc is usually vinified in stainless steel tanks or wood casks, this wine from Domaine Philippe Gilbert has been vinified in an earthenware jar for 8 months—which explains its bright orange color, spicy nose, and atypical tannic structure.  
Château Ferran Entre-Deux-Mers Tradition 2019 
This Sauvignon Blanc blend has a zesty, fruit-forward palate, with flavors of lemon, grapefruit, and peach. But its nose is floral and honeyed, giving it good balance and making it a great everyday wine. 
Grab some bottles to celebrate, or get more up close and personal with Sauvignon Blanc by saving your spot and getting a tasting kit for the VIVANT experience dedicated to this expressive grape variety.
Curious for more?
Subscribe to our weekly editorial digest and get a curated mix of stories straight to your inbox.