Curious
It all starts with that first taste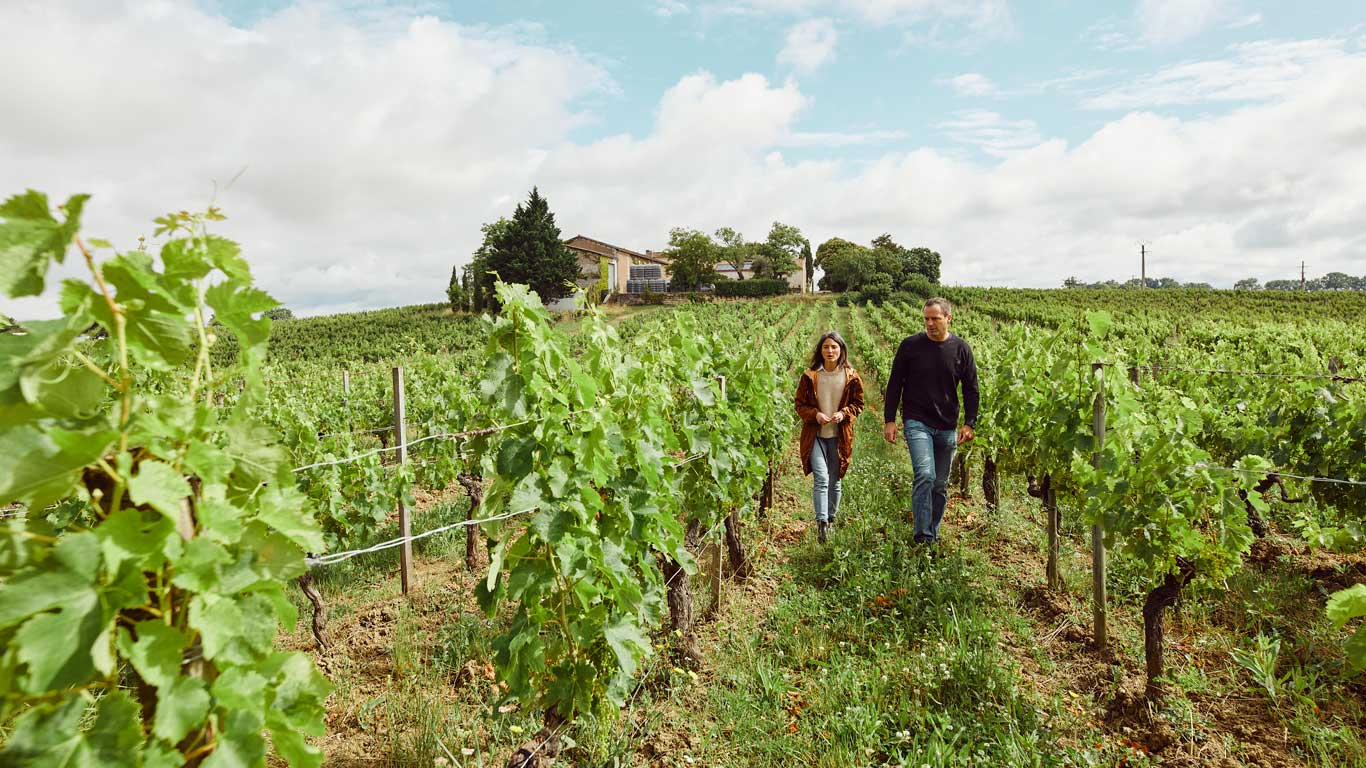 News  /  Dec 10  /  BY Zachary Baum
Beyond Sustainability
"Sustainability" today has become an overused buzzword, plastered into brand marketing for product greenwashing. Though there are important public conversations about sustainability, the word has lost its meaning for many.
In winemaking, sustainability means producing grapes and wine with minimal intervention. But what is sustainability? It started as a vision for a better relationship between humans and the natural world. The core aim is to focus on conserving and replenishing valuable resources such as a hospitable climate, water, fertile soils and energy sources for future generations. 
Sustainability has largely been reduced to minimizing or off-setting environmental destruction caused by human actions. It's no longer enough to accept sustainability as we know it as a panacea for environmental destruction. 
Mainstream sustainability today does not revolutionize the human relationship with the natural world. We don't need more sustainability programs, we need an altogether new vision.
Agriculture, including viticulture and winemaking, has always been humanity's core connection to the natural world. Several philosophies on revolutionizing humans living with nature are firmly rooted in food production systems and land management. Winemakers have been joining and growing the frontlines of what could be considered the next agricultural revolution, a shift to recognize that our survival depends on harmony in natural systems, and not our ability to exploit them for maximum profit. 
Four systems — organic, biodynamic, regenerative agriculture and permaculture — are the most prominent practices to emerge. Less than 5 percent of the world's wines are produced using sustainable methods. But that number is growing, and the world of wine has begun integrating these practices, primarily organic and biodynamics. These two practices provide criteria for two common ecolabel certifications. 
With over 7.4 million hectares of vineyards globally and a several-hundred-billion-dollar industry, winemakers have a huge opportunity to make a positive impact on our planet.
Organic Farming
Organic farming is the most familiar form of sustainable agriculture. There are two main components to organic viticulture: regulating synthetic chemicals in the vineyard and additives in the winemaking process, and the organic system plan that farmers must develop.
The systems plan arguably has the biggest impact on reducing land degradation. Farmers must fulfill a certain number of practices and criteria, such as the implementation of cover crops, crop rotations, erosion control, reduced tillage, habitat protection, and soil organic matter accumulation. All of these practices are included in the USDA's guidelines that "organic production practices must maintain or improve their natural resources."
In wine, producers are also required to develop this rigorous plan. Horse plowing is a common theme in organic viticulture, as this decreases the amount of compaction on the soil that a tractor would have.
Biodynamics
Steeped in mystique, biodynamics goes beyond organic. In 1924, the Austrian philosopher Rudolf Steiner laid out the foundations of biodynamics in a series of lectures called The Agriculture Course. The concept was originally a reaction to the failures of science at the time to address sustainable farming and land management. He attempted to apply holistic thinking to farming, considering all the terrestrial and cosmic forces at play in plant growth. Steiner viewed the land as a living organism.
While Steiner's original work advocated for a holistic philosophy where the farm emulates a self-contained, living organism, modern application focuses particularly on biodynamic preparations and sprays as natural alternatives to synthetic fertilizers, herbicides, and pesticides.
In winemaking, biodynamics is about strengthening the vine's natural defenses so it can ward off threats on its own. Some keen winemakers take biodynamics to the next level by timing their fruit harvesting, pruning activities, plowing, and even some vinification processes to the biodynamic or lunar calendars.
Regenerative Agriculture
Regenerative agriculture is a farming term commonly used for actively building soil health. The practice views soils as the axis of the vineyard and promotes practices such as organic matter accumulation, carbon sequestration, and improving soil structure by reducing erosion and tillage. 
Robert Rodale of the Rodale Institute coined the term regenerative agriculture. Decades of research at the institute culminated in the creation of the "Regenerative Organic Agriculture" (ROA) certification in 2017. Though only one winery, Tablas Creek, exists as a pilot for the ROA, it's an intriguing beginning to a new set of ideas and methodologies to take viticulture beyond greenwashed sustainability. Further integration of ROA's standards could help combat some of the biggest threats to vineyards, primarily weed growth and soil erosion.
Permaculture
To gain any stable foothold in viticulture, beyond being a fascinating new way of thinking, is permaculture. There's no formal certification or exact methodology to permaculture. It's a new way of thinking with three guiding ethics at its core. Care of the Earth, Care of People, Fair Share.
Permaculture was outlined in 1978 by Bill Mollison and David Holmgren. Mollison defined permaculture, meaning permanent culture, as "a philosophy of working with, rather than against nature." Permaculture can be summarized as a method of holistic design to create resilient, self-sustaining systems of human, animal and plant cultures. 
In comparison to organic, biodynamic, or regenerative farming, permaculture suffers from perhaps being more abstractly defined as a mindset, rather than a set of concrete practices. It exists as a global collection of farmers, amateurs, hobbyists and professionals sharing ideas in demonstration plots, workshops, online forums, self-published books, guides and literature. 
Winemakers such as Domaine Rougeot Père et Fils in Meursault have started to graft more permaculture practices and ideas into their vineyards, acknowledging the importance of vegetal variety and trees to promote biodiversity and ecological health.
Winegrowers have already begun to respond to the consequences of global climate change, land degradation and resource depletion. Two well-known forms of sustainable production, organic and biodynamics, are well-evolved and codified. New and revolutionary ideas such as those of regenerative agriculture and permaculture are supplementing existing sustainable practices to take responsible winemaking to a new level. These new ideas have proven their ability to transform degraded landscapes in the blink of an eye in geological time. Israel's Negev Wine movement is an incredible example of our ability to restore entire ecosystems from depleted deserts into thriving and productive oases, where humans and nature live not as polar forces, but mutual benefactors. 
You can learn more about sustainable practices in winemaking and taste the difference in the Live Experience Organic & Biodynamic Wines on VIVANT.
Curious for more?
Subscribe to our weekly editorial digest and get a curated mix of stories straight to your inbox.