Curious
It all starts with that first taste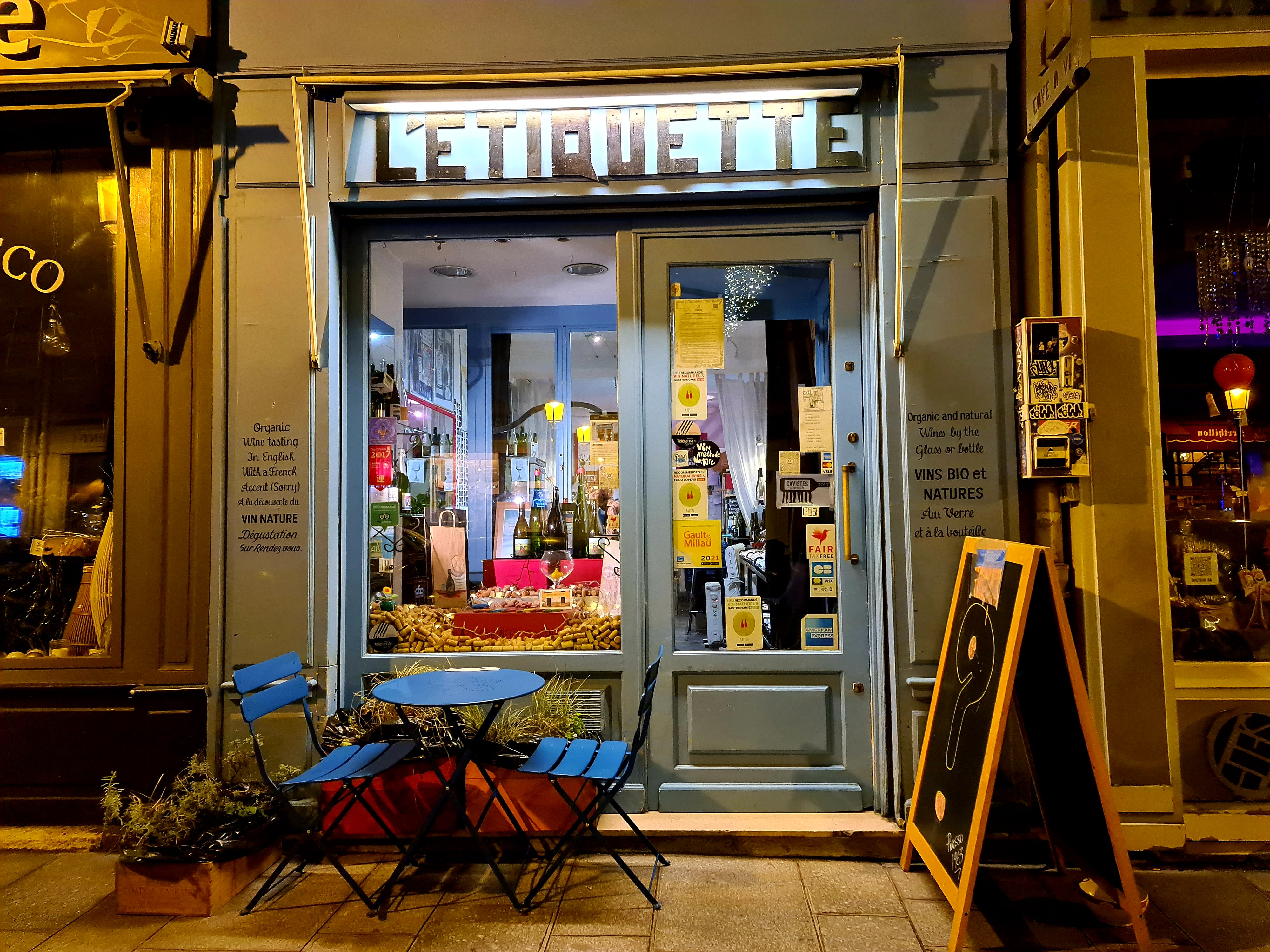 News  /  Aug 17  /  BY Jez Fielder
The Five Best Organic Wine Bars in the World
Buzz words swarm around wine lovers more and more as the years go by, but something important seems to be finally filtering (or not filtering!) through the noise.
Although only around 5% of vineyards worldwide are certified organic, there has been an enormous increase in consumption of organic wines over the last decade. Restaurants are showcasing which wines on their list are certified, many supermarkets have introduced dedicated sections to wines made using organic and biodynamic practices, and consumers are beginning to seek these wines out.
Europe is currently the world leader with 84 per cent of the total global area of organic viticulture, and that translates to the consumer markets with Germany, France, the UK, and Sweden in the top 5 along with the US.
And when there's a growing audience, particularly for reasons that make ecological sense in this age of sustainability, businesses will inevitably follow. Wine bars, then, are becoming an important part of the movement, with some using organic wines as their USP.
Here are our Top FIVE from those key locations:
Tabula Rasa opened as a neighborhood bar in 2016 in East Hollywood. Since then it has become a bastion of the natural wine movement.
"Natural Wine means different things to different people," they say. "First and foremost it means a holistic approach to agricultural practices. 99.99% of the time that means nothing added to the wine except for maybe a small amount of sulphur."
The Los Angeles favourite also make a strong effort to do business with female winemakers, much like London's Lady of the Grapes (see below).
Savant - Stockholm, Sweden
It's hard to ignore a bar called Savant when you're called VIVANT. And while we are living the organic life, these guys certainly know about it!
This Stockholm bar serves an ever changing roster of wines made with minimal intervention. The largely vegetarian menu is seasonal and created to harmonise with their fabulous wine.
Rocket - Berlin, Germany
This Berlin hub has built up relationship with 60 responsible wine producers over time, and they take the time to visit them when they can.
Rocket Wine sells exclusively natural wine. And they told us why.
"Simply because it is an open door to discover, in an honest way, the people producing their wines and their approach to sustainability," they said.
"For Rocket, it is always about the human connection behind each bottle of wine. We love experimenting with different wines, and believe in good energy that is exchanged between producers, winemakers, and the team at Rocket."
They even list their producer friends by country on their website to create a real community around people who want to create a sustainable future for wine and its myriad lovers. Bravo!
This bijou Covent Garden bar/restaurant is dedicated to women winemakers who use organic winegrowing practices. Halfway along the cobbled thoroughfare of Maiden Lane, the striking red facia is unmissable, as is their eclectic and eco-friendly wine list.
Carole and the team are very keen to advise you and tell you about the winemakers they've connected with to build their collection.
And look what we found amongst the treasures: our friends Chateau Guiraud!
A stunning and carefully curated menu featuring snails, veal tartare, octopus and oysters as well as mouthwatering vegetarian options and eclectic cheese platters give the opportunity for a full evening's tasting and pairing.
A wine shop with a conscience. Pop into this Parisian institution and be mesmerised by the sheer scope of their sustainable wine choices. They work with small, responsible winemakers and the charismatic owner, Hervé, has stories about all of them.
If ever there was a business that shared the values of VIVANT, it's this little gem.
Hervé is passionate about wine made in harmony with nature. "Apart from their superior taste, they are also better for your health — and for your Sunday mornings!" he quips.
Sign up for a blind tasting and you'll see how organic and biodynamic wines beat conventional wines hands down. There's always a bottle of conventional wine included in the tasting so you can really mark the difference.
One of the producers on this excellent list is one of our VIVANT partner winemakers, Jo Landron from the Loire Valley. Pick up his dedicated Tasting Kit here.
Support sustainable wines by seeking out bars and restaurants like these prize examples. They're creating a better future for the wine industry and providing you with wines that genuinely taste better.
Match your wine with your lifestyle and join Club VIVANT today!
Curious for more?
Subscribe to our weekly editorial digest and get a curated mix of stories straight to your inbox.