Curious
It all starts with that first taste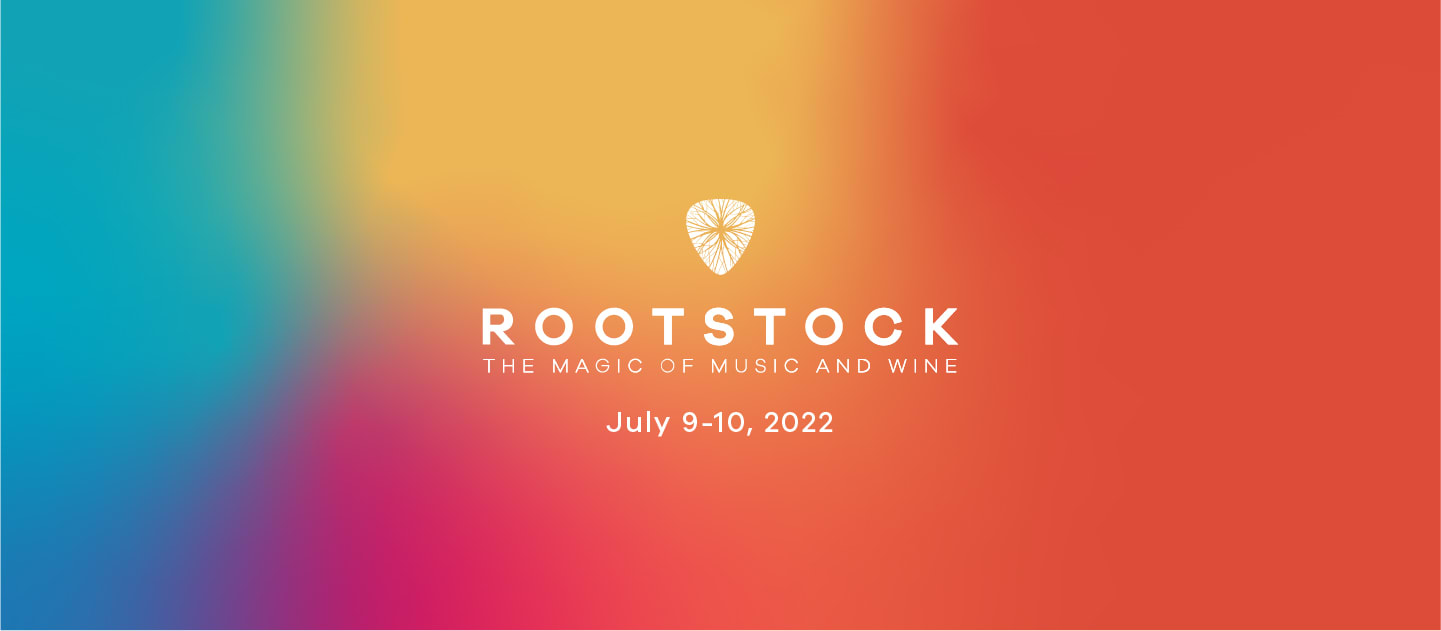 News  /  May 2  /  BY Daphne Delarue
ROOTSTOCK IS BACK.
ROOTSTOCK partnered with VIVANT for the seventh year on July 9 - 10, 2022. 48 hours of music, wine, and fun. If you missed it, you can still get your Tasting Kit and Watch Party Collection and watched the Artist Awards contestant performance.
What is ROOTSTOCK?
ROOTSTOCK, is a non-profit association that started in 2016 to celebrate the magical mix that is music and wine. Our mission supports the next generation of musicians with a festival unlike any other. The independent artists we want you to discover are just getting started in their careers, and taking part in ROOTSTOCK will give them visibility. The winners receive financial support from our Artist Award prize fund.
Where can I see this?
After four years of coming at you LIVE from Chateau de Pommard, we pivoted to a virtual format in 2020, allowing us to expand beyond our roots to a global audience of musicians and winemakers. This year, we are partnering with VIVANT to get some of the most incredible organic and biodynamic wines delivered to you for the festival. The Headliners' performances were available for 48 hours ONLY but the Artist Awards will remain on YouTube.
Subscribe to our ROOTSTOCK YouTube Channel and activate notifications to make sure you're updated with exclusive content all year long.
Headliners
In 2022, ROOTSTOCK went international to showcase three artists from Europe.
Each artist was paired with one of the wines of the ROOTSTOCK Artist's Crush Tasting Kit (bag it below) and featured on the ROOTSTOCK YouTube Channel for 48 hours ONLY.
ENIGMATIC POP with CAMEL POWER CLUB: Somewhere in France, there's a brilliant musical mind who goes under the moniker Camel Power Club, riding the waves of anonymity and releasing genre-bending compositions from sweet folk to surf-rock and everything in between. They're in this for the music and the rush of obscurity. To pair with the refreshing Mas de la Dame - Rosé du Mas - 2020.
RHYTHMIC PASSION with PORTICO QUARTET: Hailing from London, the British band has sculpted and polished something unexpected. Their electro-driven performance shows the band in their rawest state, with a streamlined, rhythmic sound combining electronic efficiency with an unmistakably human touch. Fully immerse into their music with a complex Bordeaux Red Château Ferran - Bordeaux supérieur Tradition - 2020.
ECLECTIC INSPIRATION with NUBIYAN TWIST: A blend of virtuoso musicians, skilled producers and inspired composers join forces to create a unique, infectious sound drawing on jazz, hip-hop, afrobeat, latin, soul, reggae and dance. Expect ultra-tight musicianship and a powerful 10-piece, big band sound. Listen while sipping a complex Alsacian white Josmeyer - Sylvaner Peau Rouge - 2019.
It's not too late to get your tasting kit.
Artists Awards
In 2022, the Artist Awards competition gathered again the most incredible 20 independent talents of the moment. During ROOTSTOCK weekend, our public voted for their favorites and selected the 5 winners receiving a €5,000 prize along with mentorship from some of the most renowned music industry veterans.
Discover the five winners and listen to their performances on our winners' playlist.
Host your own WatchParty!
At ROOTSTOCK HQ, when it comes to wine and music, we are firm believers in 'the more, the merrier'. So with that in mind, we have designed a 6-bottle Collection for this year's festival.
Create the festival atmosphere in the comfort of your living room.
Curious for more?
Subscribe to our weekly editorial digest and get a curated mix of stories straight to your inbox.