Curious
It all starts with that first taste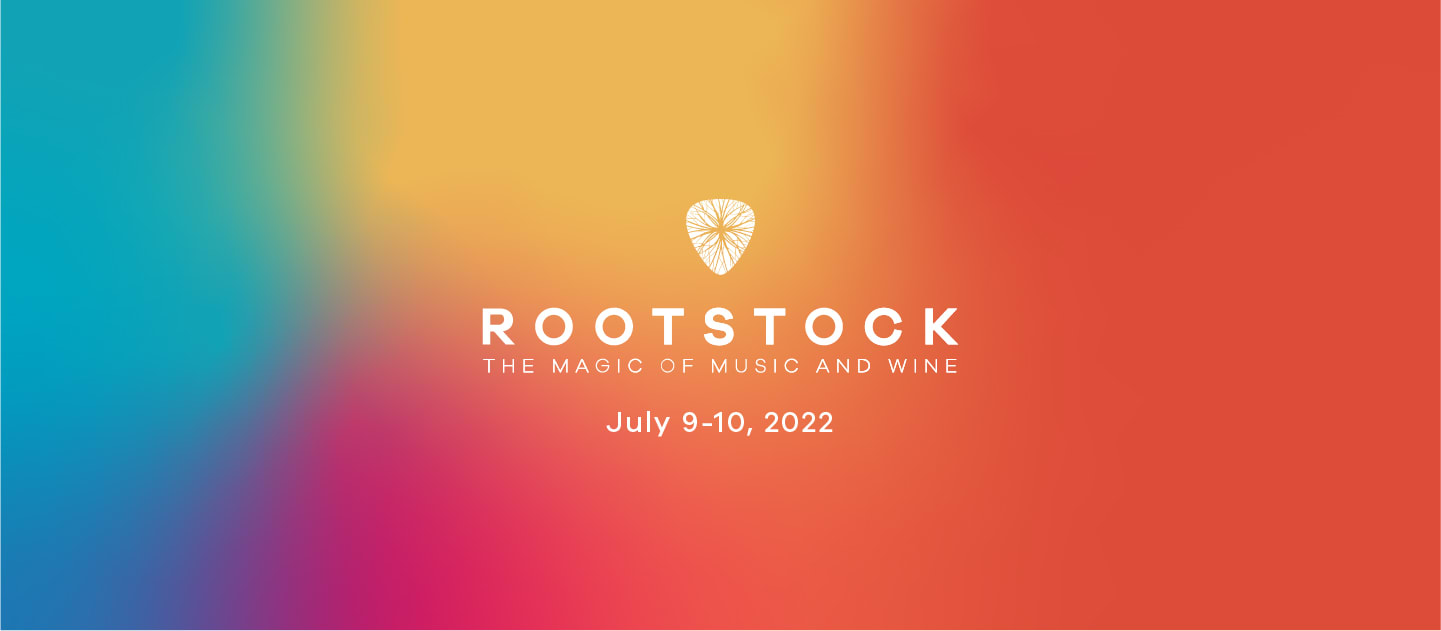 News  /  May 2  /  BY Daphne Delarue
ROOTSTOCK IS BACK.
ROOTSTOCK is taking over VIVANT again on July 9 - 10, 2022. 48 hours of music, wine, and fun only. Get ready for the most exciting summer event and order your Tasting Kit and Watch Party Collection now.
What is ROOTSTOCK?
ROOTSTOCK, is a non-profit association that started in 2016 to celebrate the magic of music and wine. Our mission supports independent artists just getting started in their careers with visibility and financial support. In 2020 we pivoted to a virtual format, allowing us to expand beyond our roots to a global audience of musicians and winemakers. Last year for the first time, VIVANT opened its doors and welcomed ROOTSTOCK to the platform, hosting the most interactive music and wine weekend of the summer.
Watch our 2021 retrospective Experience to get a glimpse on what's coming to you.
Virtual Tasting Experience
Headliners
In 2022, ROOTSTOCK is going abroad to showcase 3 artists from Europe and 3 artists from North America. Stay tuned for the big announcement coming on May 7th. Each artist will be paired with one of the wines in your ROOTSTOCK Artist's Crush Tasting Kit and featured in an interactive Virtual Experience where you will get the chance to watch exclusive music performances, hear interviews with the artists, and enjoy some of the World's most incredible wines.
Get your tasting kit NOW.
6 wines chosen by the ROOTSTOCK headliners to be paired with their music on July 9-10, 2022.
Artists Awards
Get ready to discover some incredible talents through this year's 20 Artists Awards nominees. During ROOTSTOCK weekend, we'll invite you to vote for your favorite candidates and the top 5 winners will receive a €5,000 prize along with mentorship from some of the most renowned music industry veterans.
Your own WatchParty
The more the merrier. We got your back ROOTSTOCKers! We have designed a 6-bottle Collection for you. Each wine is to be paired with the 6 headliner Experiences. Create the festival atmosphere in the comfort of your living room and connect with people from around the globe. Share it on social and tag @rootstockmusicfestival to participate in our lucky draw and win more wine (because there is never enough wine).
Curious for more?
Subscribe to our weekly editorial digest and get a curated mix of stories straight to your inbox.