Curious
It all starts with that first taste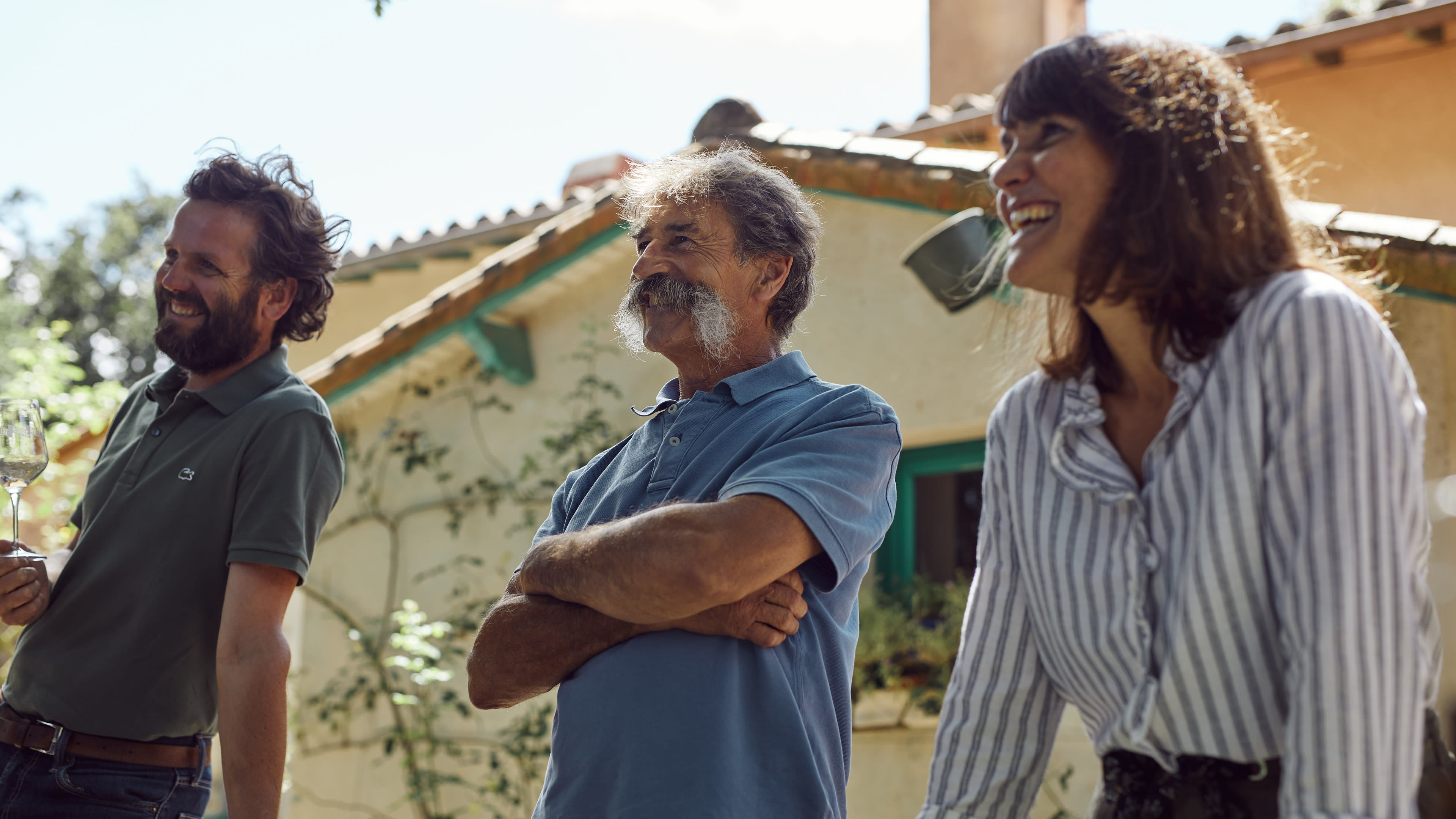 Personalities  /  Jun 3  /  BY Siobhan Reid
How We Source Our VIVANT Winemaking Partners
Less than 3 percent of the world's wines are made sustainably, which makes discovering responsible producers across many winemaking regions a job in itself. 
VIVANT has, over time, built up a community of responsible producers, all of whom are dedicated to making wine that's the most faithful expression of the terroir.
This interview from summer 2021 with our then Director of Wine Education & Partners, Vanessa Guébels, throws light onto the process.
What do you look for in a producer? 
VG: "It's essential that our partners share our values. All winemakers on VIVANT are certified Demeter, Biodyvin, organic, or meet our responsible winemaking criteria. Partners must abstain from using chemical-based manipulations and industrial winemaking methods during the grape-growing and winemaking process. All wines need to be traceable to the provenance of the grapes and the place where the wines were vinified, matured, and bottled. Finally, our partners must promote workplace equality, diversity, and equal pay for equal work. When I tell industry colleagues the names of the partners we work with, many of them say, 'wow, I love that estate,' or 'I know them—their wines are sublime.' I hope our members feel the same." 
What's been the response of producers to the VIVANT platform and being featured?
VG: "There's been incredible enthusiasm. Producers are excited to be part of a global network of winemakers who share common values. Many leap at the opportunity to be featured in our material talking about their wines, region, terroir, and wine traditions." 
How did you decide which regions to tackle first? 
VG: "Because our team is largely based in Paris—we also have offices in New York, Los Angeles, Singapore, and Belgrade, Serbia— we started in France, in two of the country's most prestigious regions: Burgundy and Bordeaux. From there, we went to the Loire Valley, Alsace, Champagne, and the Rhône Valley. Our team is currently wrapping production in Provence. And this is only the beginning!"
How do you decide what material to cover in your footage? 
VG: "Before we start filming with wine partners, even before we select producers to work with, the partner and editorial teams establish a list of themes, educational concepts, and wine styles we want to cover.  We aim to cover a region in its entirety, from geography and winemaking techniques to food and wine pairings and cultural and historical contexts. That way we can go as top-level or as in-depth as we want."
What road bumps have you hit along the way? 
VG: "Finding a way to repackage the bottled wine was a big to-do. We wanted the vials to be sleek, customizable, to contain the equivalent of one full  glass of wine, and, most importantly, to maintain the properties of the wine as it is in the bottle. We chose to work with Tubes NL, a Dutch company that produces recyclable, durable glass containers. Their patented technology in their repackaging process uses liquid inert gas and preserves the complete bouquet, flavor profile, and mouthfeel of a wine. We tested the red wines of Château de Pommard, and when it proved successful, we offered the solution to our producers. Some were skeptical, so we gave them a taste of our bottled and tubed Pommard. They were instantly convinced."
What's coming next?
VG: "We're setting our sights on partnerships in Italy and Spain. Soon VIVANT members will be learning, tasting, and enjoying delicious wines from Sicily, La Rioja, and Ribera del Duero. And that's just the beginning."
Want to meet our partners? Check out our producer pages.
Curious for more?
Subscribe to our weekly editorial digest and get a curated mix of stories straight to your inbox.