Curious
It all starts with that first taste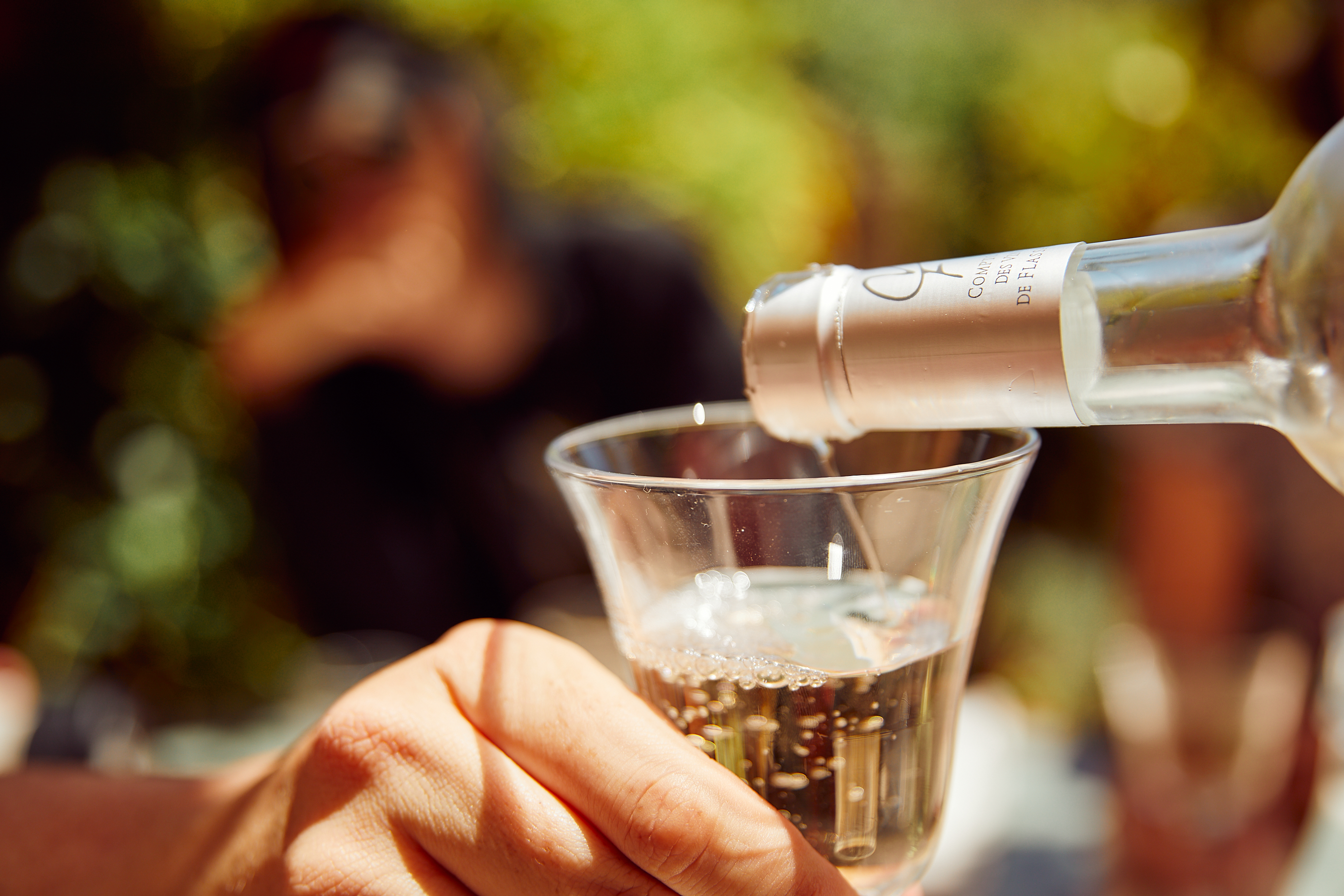 General  /  Jul 9  /  BY Siobhan Reid
VIVANT's Guide to Summer Wine
It's summer and we're thirsty. What to drink? While everyone has different tastes and styles, our favorite summer wines are refreshing, easygoing, and super quaffable.
For many wine lovers, rosé is the ultimate summer sip. The crisp, easy-drinking wine makes for a versatile partner with an array of summer dishes, from salads and seafoods to light pastas. If you're headed to a summer soirée or backyard hangout, a bottle of French rosé is the ideal host gift. Three of our go-to options in the $20 price range include Mas de la Dame Rosé du Mas 2020, Domaine Philippe Gilbert Rosé 2019, and Domaine Gavoty Grand Classique Rosé 2020, all of which are organic. For a splurge-worthy pick, we recommend Château Roubine Inspire Rosé 2020, an exquisite cuvée with notes of citrus and flowers and a long and muscular finish.
If you love the body and tannins of red wine, reach for a bottle of orange wine (also known as "skin-contact white wine"). These wines—which are made using white grapes—undergo a period of prolonged maceration similar to red wine, so they often balance boldness and freshness. This orange-hued Sauvignon Blanc has a nose of gingerbread and toast, with a long finish and refreshing acidity. Enjoy it with charcuterie, grilled lamb, and caramelized endives.  
On a hot day, nothing beats a bone-dry and juicy Riesling from Alsace. These sophisticated, aromatic wines are meant to be savored, so set a bottle aside for date night or a fancy outdoor dinner party. VIVANT Wine Advisor Matt Ayre is a fan of this delicate Grand Cru: "It has an ideal balance of body and acid, plus bright floral and tropical notes."
Summer is for fun—beach days, block parties, rooftop hangouts. And nothing spells fun quite like the nose-tingling fizz of bubbles. VIVANT graphic designers Carla Lanfranchini and Julia Takacs recommend Champagne De Sousa Caudalies Grand Cru Extra Brut NV. "Its citrus notes and mineral character just tastes like summer," says Carla.
For a more unexpected bubbly choice, consider a Crémant. These are sparkling wines that undergo secondary fermentation but are made outside the Champagne region. As a result, they're generally a bit more wallet friendly. Some of our favorites under $30 include the floral, smoky Crémant Eclipse 2018, the 100% Pinot Noir Crémant Clair de Lune 2013, and the Crémant Rosé Poussières d'Etoiles 2015, which has fine notes of red fruits. 
Planning on firing up the grill? Pair a burger with a big juicy red like this smooth Pinot Noir, veggie skewers with a mouthwatering Chenin Blanc,  and grilled salmon with an elegant Pinot Gris. Cheers!
Curious for more?
Subscribe to our weekly editorial digest and get a curated mix of stories straight to your inbox.