Curious
It all starts with that first taste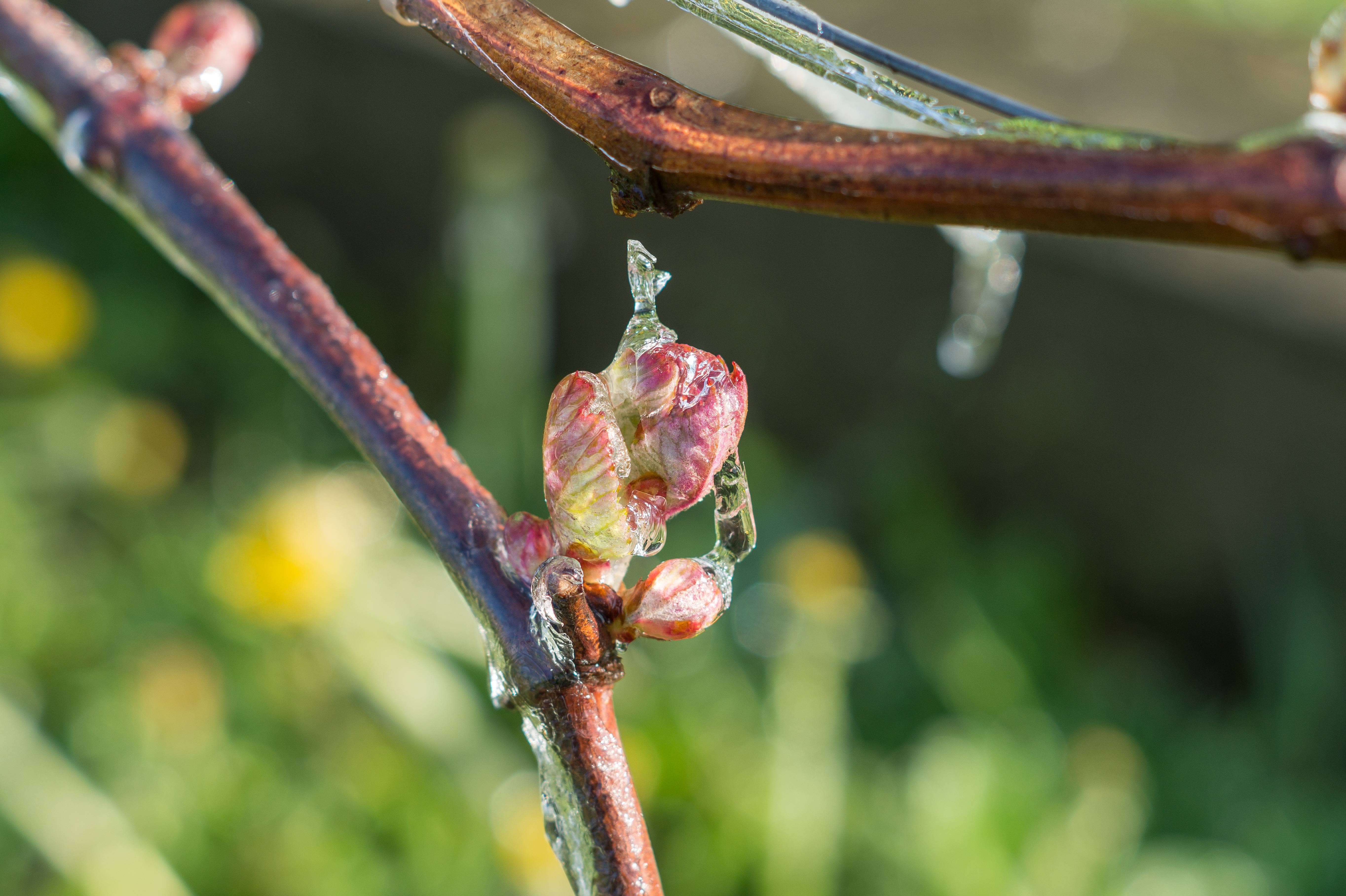 News  /  Apr 29  /  BY Siobhan Reid
French Wine Hit by Worst Frost in Decades—What you Need to Know
In the beginning of April, winemakers across Europe suffered one of the worst frost spells in more than a half-century.
The unexpected cold snap brought temperatures as low as 18 degrees Fahrenheit in France. The freezing weather followed a stretch of unseasonably warm days that accelerated vegetation, causing frost-sensitive buds to sprout. To protect their vines from the chill, winemakers implemented measures ranging from burning haystacks to the installation of wax-filled metal pots. 
"I put candles around my wind turbine to spread warm air," says François Despagne of Bordeaux's Château Grand-Corbin Despagne in Saint-Émilion. "I also protected the most isolated parts of the vineyard with small candles." 
Brothers Florent and Clément Pinard manage their family's Loire Valley Sancerre estate Domaine Vincent Pinard. They were unable to protect their vines due to the fragmented layout of their 17 hectares (about 42 acres). 
"We have about 50 plots, so we can't be everywhere at once," says Florent. "Candles, windmills, it's too complicated to set up in our situation." And besides, he adds: "The problem is, you can spend a lot of money to equip yourself, but you can still lose everything." 
The Loire Valley's Domaine Frédéric Mabileau in Saint-Nicolas-de-Bourgueil was spared the worst of it. Says winemaker Rémy Mabileau: "We are protected on one side by the Loire River, and by a forest on the other. I'm sure this helps. Our Chenins were affected, otherwise it was not too violent for us."
While all crops are vulnerable to late-spring frosts, it's believed that biodynamic and organic farms have a natural resilience to extreme weather, as the vines haven't been weakened by herbicides and fertilizers. In lieu of chemical compounds, sustainable winemakers can mitigate the effects of future frosts by using cover crops to protect the soil, pruning late in the winter to delay budding, and avoiding mowing the grass to curb humidity.
Still, with increased average global temperatures, "freak" weather patterns like spring frosts are becoming more frequent and more severe, along with flooding, forest fires, droughts and hailstorms. And devastation doesn't always involve a dramatic event; even temperature fluctuations by a few degrees can spell disaster for vineyards. 
"Nowadays, in February and March, it's sometimes up to 25 degrees Celsius (77 Fahrenheit) outside," says Pinard. "We've always had frost, but the real problem is when the cold comes after these high temperatures. Each year, it happens a little earlier."
For François Despagne, spring frost has become the rule, not the exception. "2017 was a devastating year for us, with most of our vineyard affected by frost," he says. "Since then, we've always had these freezing episodes."
In Italy, some producers have suffered losses of up to 80 percent. While in France, the episode is estimated to have resulted in one-third loss of this year's harvest, leading the French government to declare the situation an "agricultural emergency" and offer rescue packages to affected winemakers. 
To hear winemaker Denis Pommier talk about the personal toll of these frosts on growers, check out VIVANT's Chablis experience. 
Faced with the reality of climate change, many winegrowers are choosing to experiment with more robust varieties that are adaptable to fluctuating temperatures. Earlier this year, Bordeaux authorized six new grape varieties (in addition to the six red and eight white varieties already permitted) for this reason. But planting new grapes is a painstaking process that can take upwards of three years, and is not always successful. 
In the meantime, wine lovers can do their part by choosing wines made with grapes that are grown organically, biodynamically or sustainably. These farming and winemaking methods lead to improved soil and water quality, reduced gas emissions, and the return of native species, among other benefits. Learn more about the risks, challenges, and rewards of sustainable winemaking by saving your spot in the VIVANT Organic & Biodynamic Wines experience.
Tristan Roznowski contributed to this report.
Curious for more?
Subscribe to our weekly editorial digest and get a curated mix of stories straight to your inbox.